Friends and beneficiaries mourn the untimely demise of community paramedic Kabita Samadder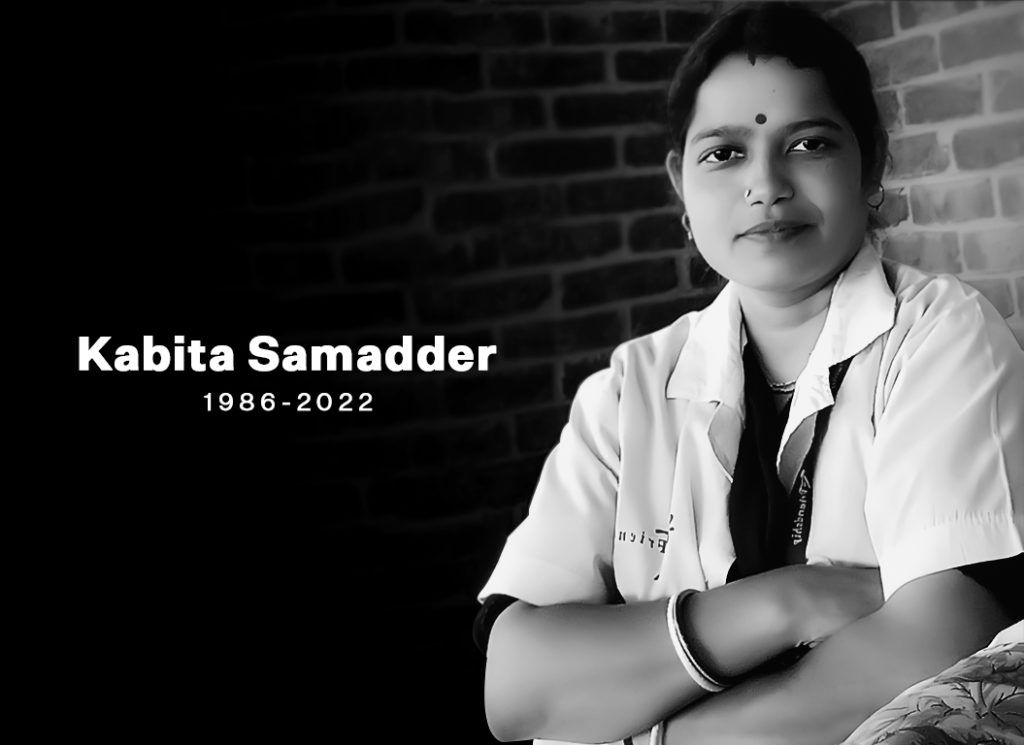 by TAHMEED CHAUDHURY
March 10, 2022
Kabita Samadder joined the Lifebuoy Friendship Hospital, Friendship's flagship hospital ship, in 2007. She had since then served as a paramedic for nearly 15 years in many of the organisation's health programmes, including Gaibandha, Kurigram, Chilmari and lastly, the outreach programme in Shyamnagar.
Kabita was respected by her patients for her compassion and sincerity towards her work. As a paramedic, she had responded to countless medical emergencies, advised many ill patients, and raised awareness on different health conditions through courtyard sessions.
Sangita Boral, also a Friendship paramedic and Kabita's colleague and friend, remembers her as dedicated professional and a kind human being who always prioritised the wellbeing of her patients. "We had known each other since the start of our journeys in Friendship. She left an impact on people everywhere she worked. She never neglected her responsibilities towards her patients and was always the first to respond to emergencies."
The impact she left on the communities was apparent in the aftermath of her demise, with scores of friends, family, colleagues and beneficiaries mourning her death.
Doctors diagnosed Kabita with ectopic pregnancy, a rare gynaecological condition that puts both the mother and child in danger. She was primarily treated at Friendship Hospital Shyamnagar, before being shifted to the Khulna Medical College Hospital when her condition deteriorated. She passed away in the early morning of February 2, 2022. She was survived by her husband and an 11-year-old son.
Morsheda Khatun, a resident of Shyamnagar in Shatkhira, whose family received medical care from Kabita, was full of praise. "She always provided good medical treatment to my children whenever needed. She would go beyond her duties and maintain contact, asking us about our health and engaging in conversations. She always behaved kindly and built good relationships with people in the community."
Another of her beneficiaries, Shahara Chumki, said, "I am still in disbelief that she is not with us anymore. Every time a member of my family needed urgent medical care, she always responded without delay. She was very kind and empathetic, the type of person whose appearance instantly makes you feel better. I will remember her for the rest of my life."
Subir Sikder, her husband, who is also a senior supervisor of Friendship's education programme, praised her for her commitment to work. "She received calls from her patients even after midnight without complaint. She was injured thrice in van accidents on the way to her duties, but remained unphased. Even when she was pregnant, she kept working hard."
Friendship mourns the loss of a valued member and admires her for her remarkable contributions to the most vulnerable people. She will forever be remembered and her legacy will surely inspire her young family and acquaintances to follow in her footsteps.