Real Stories of Adaptation from Vulnerable Communities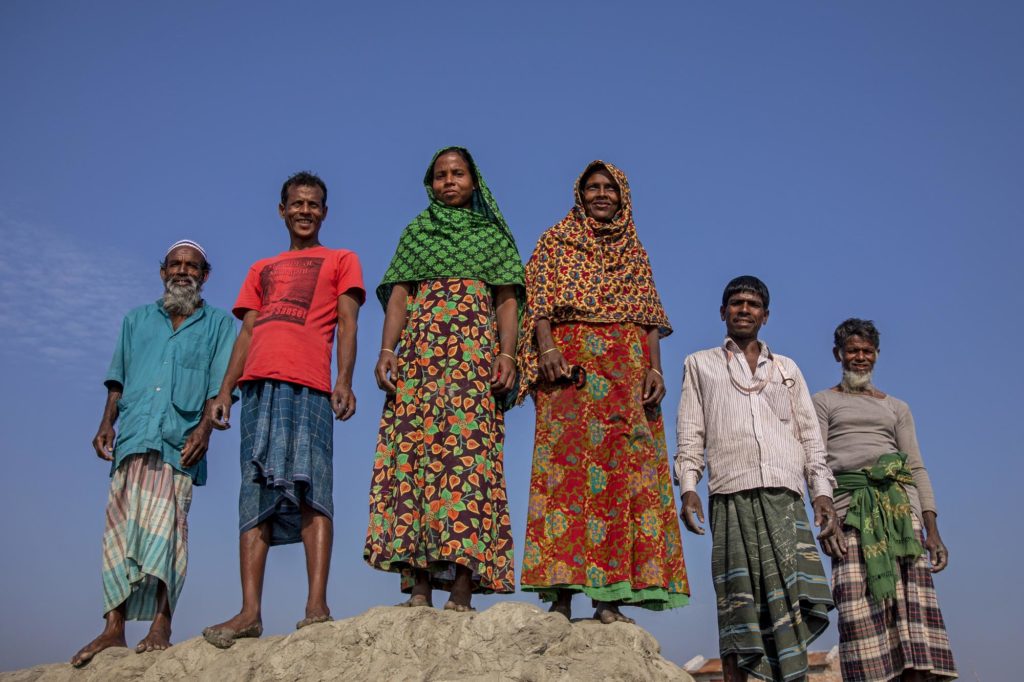 by Runa Khan
100% of the core work of Friendship since it started 20 years ago has been in the most climate-impacted regions in Bangladesh. Whilst working with these vulnerable communities, the one important learning has been that the communities are the centre and source of all project designs and the core of the success of any project.
Hence it is not a limiting factor but the essence of the way we work, that since our start in 2002, we have been committed to empowering local communities and building their capacity to improve their own conditions. Friendship began its activities with a floating hospital that took healthcare to the one of the most marginalised areas of the world, where it was impossible to build hospitals because of the unique geography. These were the chars or the shifting river islands of the Brahmaputra.
People had no access to dependable health services in these areas. But setting up an international quality, life-changing hospital facility by itself, was not enough. The communities needed to have an understanding of healthcare, and an awareness of the services available to them. People within their communities needed to be trained to act as first points of contact, and they needed to be diagnosed and linked to the wider healthcare system. So we expanded our services to satellite clinics, trained Friendship Community Medic Aides and set up a mobile app that linked the systems together. This three-tier system today serves over 350,000 patients every month along the major rivers and the coastal belt of Bangladesh.
It's not just healthcare. This idea of filling the gaps in the community to ensure preparedness to climate impacts and migration, through training and empowerment is something that we adopted across all our work. Paralegals, solar power technicians, disaster volunteers, para-vets, theatre artists, etc., from within the communities are integral to all our services. There are no short-term or short-cut solutions when you work like this. We make sure to run each platform continuously and dependably long enough for the communities to be able to stand on their own feet without Friendship.
Our Friendship Disaster Management Committees (FDMCs) on each char are excellent examples of how this can be done. The committees, consisting of a cross-section of mostly women from each village, serve as a platform for communities to identify and solve their own problems and also link with the government and its services. The FDMCs undertake to map their communities, identify threats to their well-being, figure out gaps they need to fill to protect themselves. They are also connected to resource points in the broader community, therefore positioned to tackle disaster before it strikes, and then be prepared to respond.
According to the World Health Organization, half the world today lacks access to essential health services. Many of these people are from communities who are vulnerable to the impacts of climate and nature. There are some 45.7 million internally displaced people in the world today due to natural and human-made disasters, and they need far more than quality health. They need holistic interventions to have any long-term impact. Friendship's integrated approach has created a platform for this kind of holistic action.
The involvement of communities in determining their own problems and having the agency in NGO efforts to solve them is certainly not new. Many organisations have attempted to do this. I believe the thread which underlies our success is the principle of carefully nurturing the dignity of the people who we work with and touch, which automatically leads to empowerment, self-respect, confidence and enhanced ability.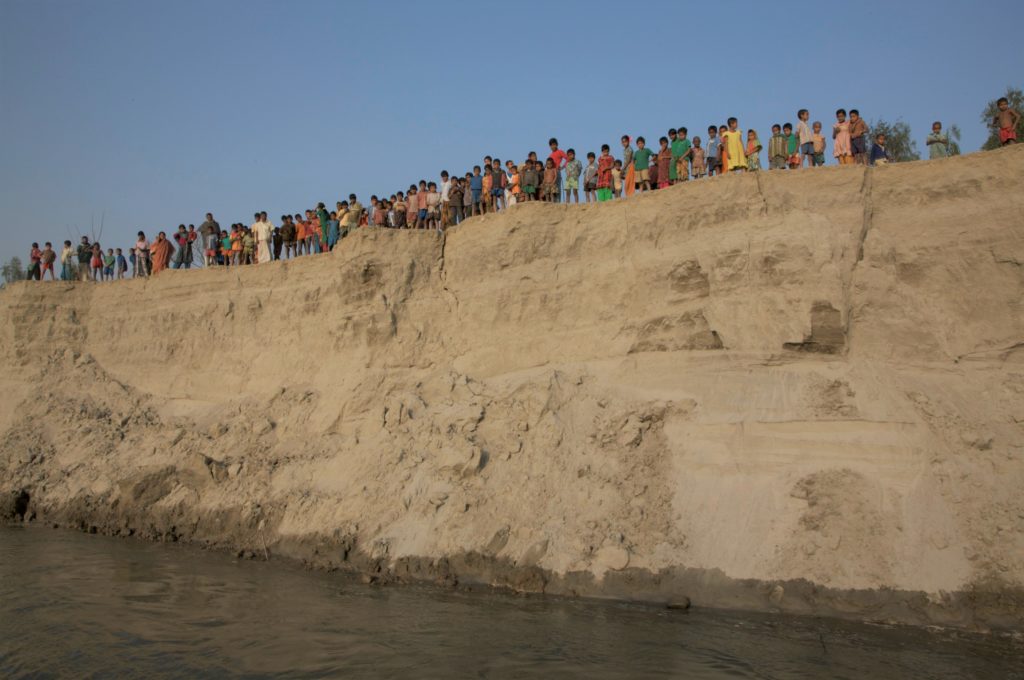 Community Guardians
Communities living in the coastal areas of Bangladesh are faced with continuous disasters, situations which make life and living unbearable. Situations brought on by worsening cyclones and floods that strike the coast every year and more than once a year today. These areas are protected by a network of embankments that were built by the Government in the 1960s and 1970s. The embankments were designed to keep salt water from flooding villages during the high tides thus destroying agricultural land and contaminating water sources. But over the years, with the rising sea level, lack of maintenance, and erratic climate events, the embankments have fallen into disrepair, endangering lives and livelihood of many communities.
Even today, there are unions such as Pratapnagar whose embankments were so badly damaged by Amphan, that their villages remain flooded four months later, and repairs cannot be undertaken until winter. But the FDMC has played a key role in many villages, providing the leadership and initiative necessary for villages to defend themselves in whatever way they can.
In the coastal village of Noyakhali, Satkhira, in the midst of the pandemic and the threat of the Cyclone Amphan, the villagers noticed a weak spot in their embankment one week before Amphan made landfall. If repairs were not done before the arrival of the storm, some 2,000 families would be inundated. So Shafiqul Islam, president of the FDMC, contacted the union council and convinced them to urgently help by supplying bamboo, mud sacks, and other materials that they needed. Some 80 people from the community worked together voluntarily to temporarily secure the embankment. For now, Noyakhali has avoided a major disaster.
Leaders within the community can save lives in a way that nobody else can. When lockdowns had been implemented all over Bangladesh due to Covid-19, the people of the most remote areas lacked access to critical services, and were completely disconnected from any kind of help. During this time, Jamirun Begum, our community medic-aide in Mohanganj, Rajibpur, received a call late at night from a heavily pregnant woman who was experiencing extreme pain, and had nobody to help her.
Jamirun rushed to the woman, but found that there were complications, and that she would need assistance at a hospital—the nearest one being the Gaibandha district hospital several hours away by boat and van. There was no transport available to make the distance, and neither was there time. So Jamirun boldly spent Tk.8,500 out of her own pocket to hire a microbus, and managed a boat to get to the mainland ghat. She had the confidence that Friendship would support her and reimburse the sum, even though there was no way for her to reach the office at that hour. This radical action, beyond the call of her duty, saved two lives in the dead of the night.
There are countless instances where Friendship Community Paralegals, Friendship Teachers, and so many others have stepped up and taken responsibility for the vulnerable in their villages. They ensured that people who were hungry received government aid when they had no income due to Covid19. They went door-to-door during the flood to distribute food, and stayed up all night safeguarding children and preventing child marriages, they stopped at nothing to help their neighbours. Able to do these herculean tasks, because they were empowered to make a difference.
Humbling leadership
In this Covid19 world, if we have learned one lesson, it is that of humility. Those of us who work in the development sector underestimate the strength, resilience, courage and skills of those who daily need to take charge of their own lives, those who are today facing daily the brunt of the climate impact. We need to invest wisely and give responsibly, ensuring that we only fill gaps, and NOT try to reinvent their lives for them. They are the real strengths, the front liners who can lead the communities and the millions. We must not with our actions, ever take away their dignity and strength. We must be humble enough to only fill the gaps with our interventions in their ecosystem, if we truly want the adaptation solutions to work and have impact on the climate impacted migratory communities.
The strength of the communities we have worked with for the past 20 years has been exemplary and awe-inspiring. Only by giving them tools of training and empowerment, and creating a service platform over 20 years, we saw their own self respect and dignity as individuals and communities flourishing. We saw them being creative, innovative, finding their own solutions and taking command of their own lives.
They went beyond even their own expectations in dealing with this pandemic. We only created a platform they came out the Heroes.
This article was first published in Dhaka Tribune on November 4, 2020.