Friendship Physiotherapy Centre and Disability-Friendly Boat Inaugurated in Gaibandha and Chilmari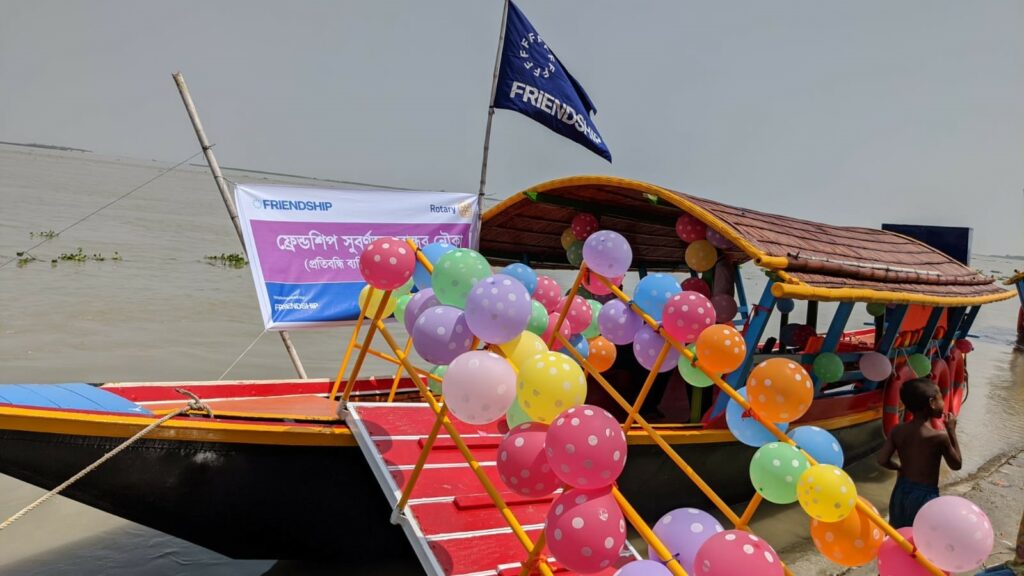 by Raeed Abd-Allah Chowdhury
September 3, 2023
Friendship announced the inauguration of physiotherapy centre and disability-friendly boat to improve accessibility in Gaibandha sadar, Gaibandha district and Chilmari, Kurigram. These initiatives mark a significant step towards enhancing inclusivity and the quality of life for individuals with disabilities in the region.
The physiotherapy centre, equipped with specialised facilities including a Neuro Development Disorder (NDD) room, aims to provide comprehensive care for individuals with various physical and neurological conditions. The centre will offer a range of services, including physiotherapy, check-ups, and therapeutic interventions, administered by highly trained and experienced therapists. The services will be available free of cost, ensuring that every individual, regardless of their socio-economic background, can access the care they need.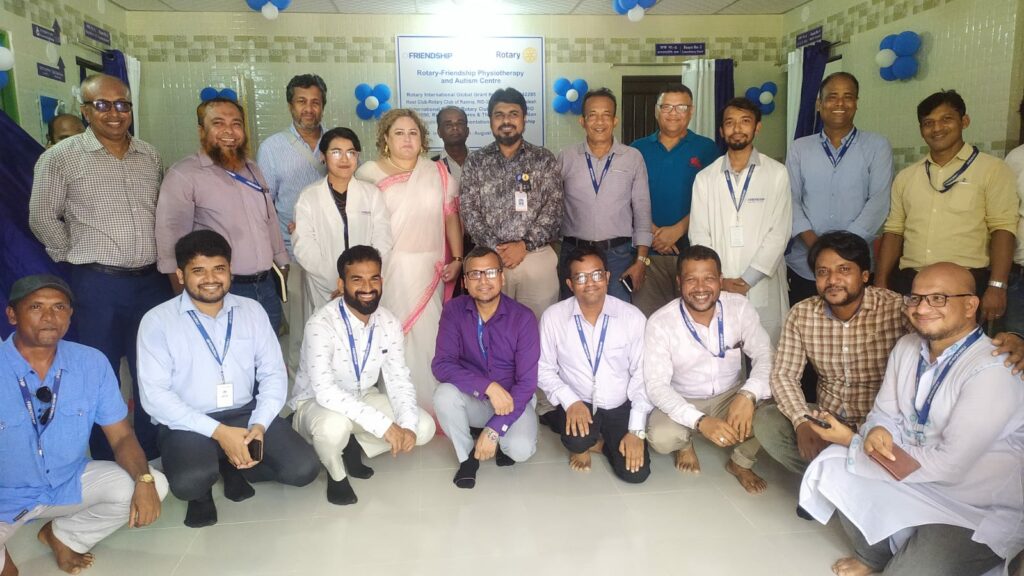 The disability-friendly boat is another groundbreaking initiative by Friendship SPO. This specially designed boat is equipped with advanced accessibility features, such as inclined planes for wheelchair users and the use of contrasting colours for individuals with visual impairments, and other safety equipment . The boat will facilitate the transportation of persons with disabilities to and from distant chars, ensuring that they can access essential services and opportunities that were previously out of reach. The Rotary Foundation has provided the funds necessary for the procurement of the machines that facilitated the 2 physiotherapy centres and the making of the boats.
The ceremony, held on August 30, 2023, was graced by the presence of key personnel from the local government and inaugurated by Upazila Nirbahi Officer, Mohammad Shariful Alam, who expressed his support and admiration for Friendship's dedication to inclusivity and empowerment. Shariful remarked, "The physiotherapy centre and disability-friendly boat are shining examples of how partnerships between NGOs and local communities can create positive change. Friendship's commitment to ensuring that individuals with disabilities have equal access to essential services is truly commendable."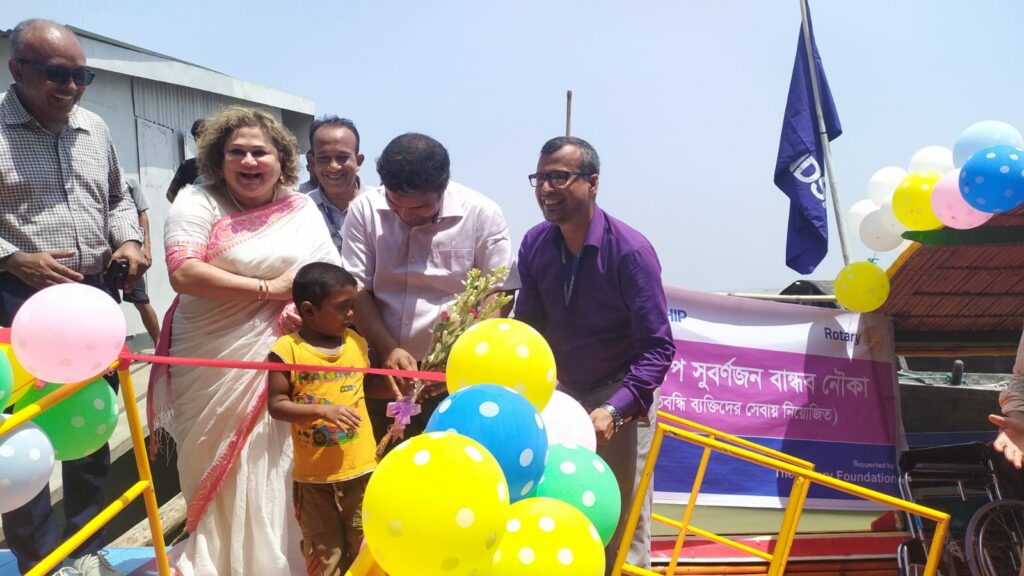 In addition to local dignitaries, representatives from Jatiyo Protibondhi Unnayan Foundation, Akter Hosain and social welfare officer Nasir Uddin Shah, president of the Rotary Club of Ramna, Khair Uddin Khan and Rotary member Ashequl Islam were also present. The program was chaired by Ayesha Taasin Khan, senior director and head of Inclusive Citizenship. Their presence highlighted the collaborative efforts between organisations and their shared commitment to making a meaningful impact on the lives of individuals with disabilities.
Friendship remains steadfast in its mission to create a more inclusive society where every individual, regardless of their abilities, can thrive and lead fulfilling lives. The inauguration of the physiotherapy centre and disability-friendly boat represents a significant stride towards achieving this vision.