First Global Forum for One Sustainable Health held in Lyon, France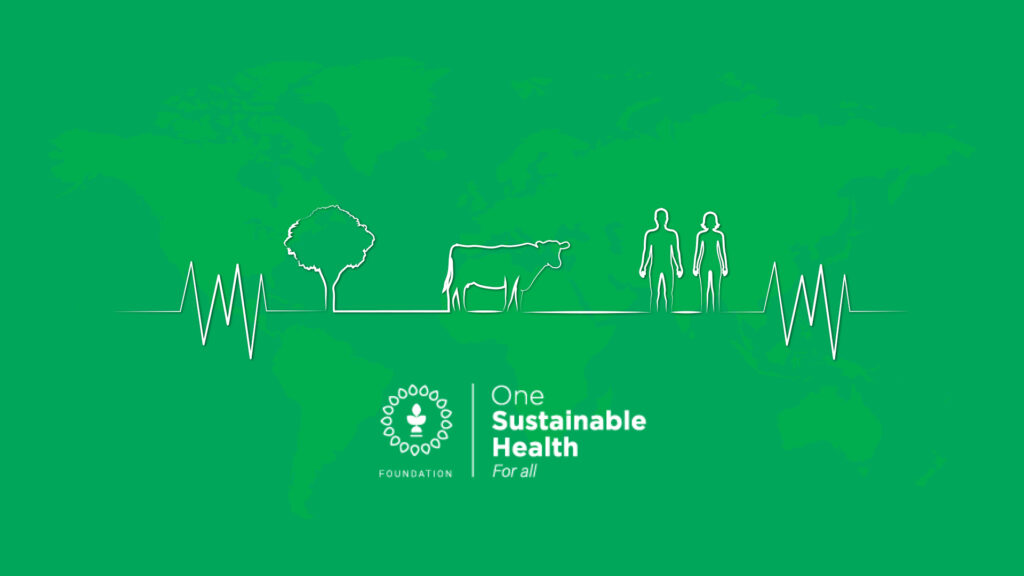 by Raeed Abd-Allah Chowdhury
July 12, 2023
At the distinctive Musée des Confluences in Lyon, France, an assembly of leaders, environmentalists, policymakers, scientists, researchers, academics, medical professionals and journalists gathered at the first global forum to discuss the concept and implementation of One Sustainable Health, on July 5-7. Friendship was there, following a country-level workshop a month ago.
One of the many hard lessons learned during the global pandemic was discovering the existence of a "poly-crisis"—a series of overlapping challenges as human health is increasingly threatened by profound changes in our ecosystems due to climate change, biodiversity loss, pollution, microbial resistance, and other environmental threats. Despite starting in a small wet market in Wuhan, within three years nearly 6.9 million people lost their lives, of over 691 million that were affected by the SARS-CoV-2, otherwise known as the coronavirus.
The takeaway was that of interconnected systems—that animal health, human health, and environmental health are a web of causalities, and one, directly and indirectly, affects the other. Therefore, long-term sustainable development goals (SDGs) have to address the fact by integrating these three forms of health, with food, water, energy, and ecosystems.
Launched in Lyon, France in 2021, the One Sustainable Health for All Forum brings together more than 50 professional and civil society organisations working across the globe on a holistic approach to health. The forum calls for a three-pronged agenda to build inclusive and adaptive systems for health, as specified on their website:
From One Health to Planetary Health: fostering public health institutions and programs that are fit for the 21st century, as a foundation for pandemic prevention, preparedness, and response.
Green and Resilient systems: making the necessary investments in mitigation and adaptation through zero-emission and climate-resilient health infrastructure and supply chains.
Adaptive Social Protection: strengthening social protection systems that respond to climate and health vulnerability and build the financial instruments and systems for societies to adapt to climate change.
The One Sustainable Health for All Foundation was created on September 1, 2020, under the aegis of the Bullukian Foundation, in Lyon, France, as a response to the Covid-19 pandemic. Its objectives are to increase dialogue and innovative projects between public and private partners in favor of a holistic approach to health. This operates within the framework of a collaborative and inclusive action without borders, that is aligned with the Sustainable Development Goals (SDG 2030). One Health Bangladesh and the associated secretariat started in 2008 as part of the Institute of Epidemiology, Disease Control and Research (IEDCR) of the Government of Bangladesh, with representatives from 12 national and international agencies and organisations. The national coordination committee formed under it conducts monthly meetings and the annual "International One Health Conference" in Bangladesh.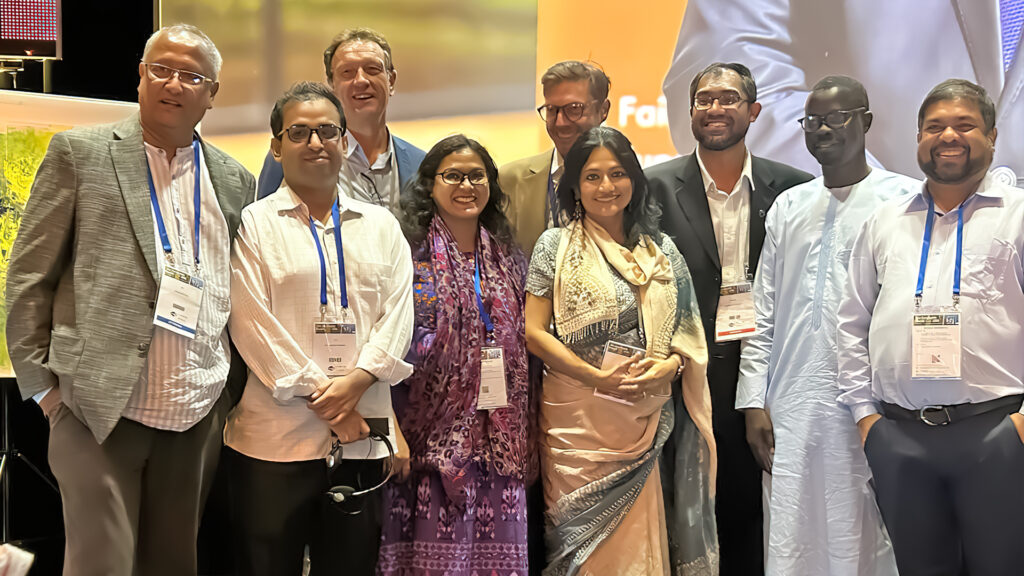 Runa Khan, founder, Friendship and also honourary president of the OSH Forum Approach, attended the opening virtually before arriving in France for the rest of the conference. At inter-working group 4, she said, "Many, many communites all around the world – small communities, are living within an ecosystem of one health solution that is sustainable. A small community needs to take care of their children, needs to take care of adults, the animals, and the soil and unless this works together in harmony and respect, this little community cannot exist. This community that doesn't have academic knowledge or access to healthcare can make their ecosystem work, why is that the world with all its resources, cannot?"
She continued, "Friendship has been doing this, and that is why I can speak about this with such strength. [One sustainable health] happens when inequality is taken out of our system, and inequity is taken out of our system, and we have deep respect for the way of life, and each individual who is so important is respected. Only then can it happen. One health is not enough, one sustainable health has to happen."
The findings and recommendations from the workshop arranged in June by Friendship were presented, through a formal declaration. The panel of experts came to the conclusion that a short, mid and long-term strategic plan is necessary across all relevant stakeholders to streamline collaborative activities, in coordination with the Secretariat in Bangladesh, and equivalent authorities in other countries. These actions should aim to address the importance of one health, ease facilitation of all activities, sensitise all participants to the importance of one health, review existing policies, conduct thorough research for disaggregated demographics, conduct advocacy, foster a conducive environment for one health and come up with finalised, holistic policies.
The panelists further asserted the coordination between inter-ministerial bodies, civil societies, directorates, I/NGOs, and other relevant agencies, while ensuring the participation of both the private and public sectors across national and sub-national levels. It was also surmised necessary to include a robust monitoring system and integrated MIS with a special focus on Antimicrobial Resistance (AMR), zoonotic diseases, environmental and environmental health aspects to assess routine information, outbreaks, and monitoring conditions within a comprehensive One Health Framework.
Health equity is not a singular thing, it is deep, deep respect and internalising that every single element of this planet is on this one world of ours.

Runa Khan, honourary president OSH Forum Approach, founder Friendship.
Finally, there needs to be a strengthening of the institutional capacity of relevant government, non-governmental, academic, and corporate bodies to adopt One Health at various levels. That includes capacity and awareness building along with sensitisation for technical, non-technical, social, and business communities, and promotion of the One Health approach among them. Also recommended was including One Health in academic programmes in public health and related fields.
For its part, Friendship has been operating in some of the most remote, climate-affected areas of the country with a floating hospital bringing health interventions to an area that had access to none. Very quickly, the Social-Purpose Organisation learned that healthcare alone, as comprehensive and robust as its three-tier healthcare system may be, is insufficient in systematically, permanently, and sustainably improving the quality of life of a marginalised community. From experience in the field, it was obvious that a holistic approach was necessary—addressing all the facets of development in an integrated manner.
Friendship has subsequently expanded into education, sustainable economic development, climate action, inclusive citizenship, and cultural preservation, to improve the overall standard of living in these isolated, climate-impacted, rural communities. It is in much the same way that other organisations and agencies, both public and private, along with authorities at a local, government, and international level must operate, combining human, animal, and environmental health into a cohesive, integrated approach, if we are to succeed in long-term sustainability and efficacy of health practices.