The World Cup final this year was nothing short of a miracle. Two teams tied even in the super over, in a game with the highest stakes. It was a game that everyone will remember for a long time to come.
Imagine being witness to such a game, as a kid in the Indian subcontinent. Naturally, the very next day, you would get out there on the field, an empty road, or rooftop, to play cricket with your friends.
Which is exactly what the two young cricket fanatics Raja and Saiedul (pictured below) would do, but growing up, neither of them could walk due to birth defects. Were they be able to enjoy the big games with the same fervor that everyone else does? With every run taken, might they have felt a hint of disappointment, knowing they could only be a spectator of the beautiful game?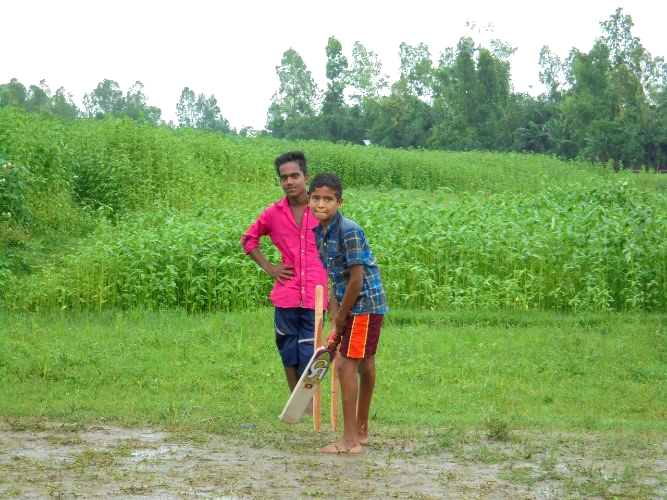 Friendship, with its floating hospitals, has been taking surgical interventions to the remotest char islands of Bangladesh for the last 12 years. And it has touched thousands of lives with orthopedic surgery, cataract operations and other curative procedures.
The result of these interventions are real life miracles. Raja and Saiedul's visits to Friendship's hospital ship turned their lives around. Raja (the batsman) had surgery for his club foot in May 2017, and Sajedul had his surgery in February 2019. They were both completely freed from the disability, and able to finally participate in the beloved game. They ended up playing cricket in front of the very hospital that gave them new hope, joining with full fervor in the World Cup celebrations.
Emirates Friendship Hospital completed 10 years of operation in 2018. To date, there have been more than 14,000 life-changing surgeries on board, and more than 4,75,000 patients served, more than 60 per cent of whom are women. The hospital continues to be a source of miracles for the river island communities in Bangladesh.