Enfin une avancée considérable pour les réfugiés Rohingya établis sur Bhasan Char

(ENGLISH VERISON BELOW)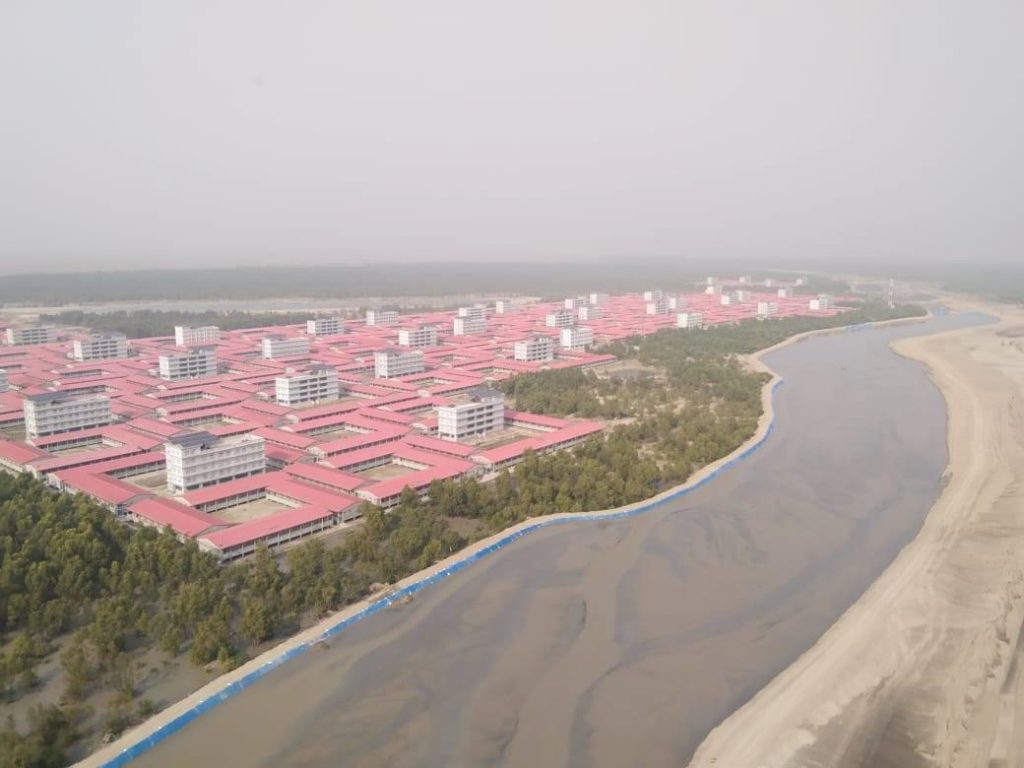 October 27, 2021
Mettant un terme à une impasse d'un an, le Gouvernement du Bangladesh et les Nations Unies ont, en date du 9 octobre 2021, signé un accord pour encadrer les futures interventions des agences onusiennes en faveur des réfugiés Rohingya transférés sur Bhasan Char. La signature de cet accord devrait servir de « feu vert » aux agences de coopération pour financer l'aide humanitaire sur l'île.
Friendship Luxembourg appuie des activités dans le domaine de la santé sur l'île depuis le mois de mars 2021. Initialement, Friendship a assuré le financement d'un dispensaire. Par la suite, compte tenu de l'évolution des besoins, Friendship a pris en charge, depuis la mi-juillet, la gestion de l'unité d'obstétrique et de gynécologie de l'hôpital de 20 lits de Bhasan Char, construit par le Gouvernement. Alors que le Gouvernement fournit l'équipement et les médicaments, Friendship met à disposition un gynécologue, un anesthésiste, deux sages-femmes, une infirmière et un assistant médical. La formation d'agents de santé communautaires a également commencé afin de sensibiliser et d'informer l'ensemble de la communauté Rohingya sur les services disponibles sur Bhasan Char. A terme, Friendship souhaite développer son système de santé à 3 niveaux sur l'île, comme elle l'a fait au sein des camps de Cox's Bazar, afin d'assurer l'accès à des services de santé de qualité à un maximum de personnes.
A ce jour, toutes ces activités ont dû être financées exclusivement moyennant des fonds privés. A la suite de la signature d'un accord entre les autorités du Bangladesh et les Nations Unies destiné à garantir les droits fondamentaux des réfugiés ayant marqué leur accord pour être transférés sur Bhasan Char et créant un cadre pour les futures interventions d'aide humanitaire, il est permis de penser que la Coopération luxembourgeoise sera disposée à donner son appui aux projets sur Bhasan Char comme elle le fait depuis le début de la crise en 2017 dans les camps de réfugiés de Cox's Bazar que l'ancienne Ministre de la Coopération Paulette Lenert a visités en 2019.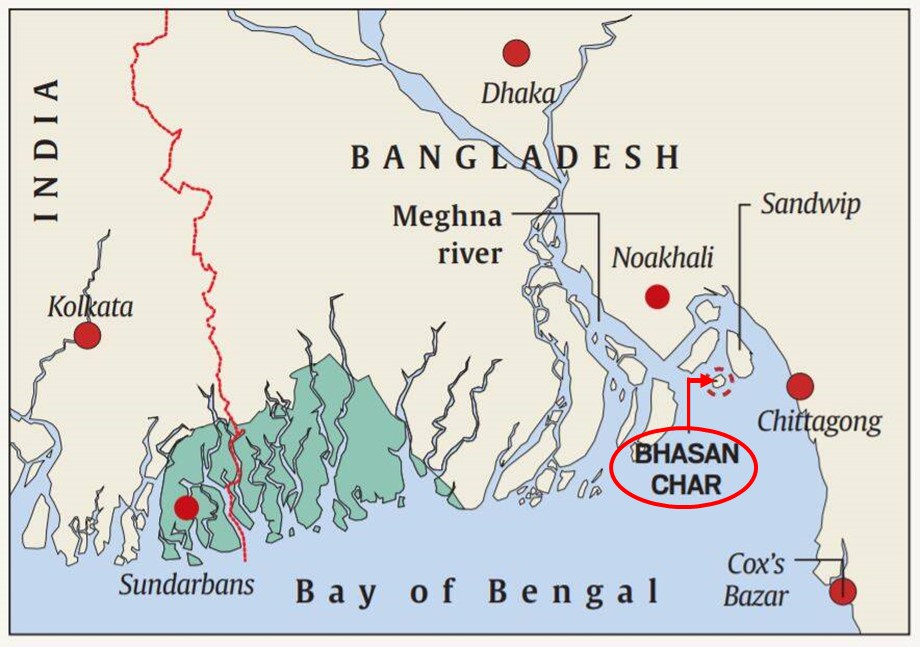 ---
Finally a major breakthrough for Rohingya refugees on Bhasan Char
Ending a year-long stalemate, the Government of Bangladesh and the United Nations signed an agreement on 9 October 2021 to provide a framework for future interventions by UN agencies for Rohingya refugees relocated to Bhasan Char. The signing of this agreement should serve as a "green light" for cooperation agencies to fund humanitarian assistance on the island.
Friendship Luxembourg has been supporting health activities on the island since March 2021. Initially, Friendship provided funding for a dispensary. Subsequently, as needs evolved, Friendship took over the management of the obstetrics and gynaecology unit of the 20-bed hospital in Bhasan Char, built by the Government, in mid-July. While the government is providing equipment and medicines, Friendship is providing a gynaecologist, an anaesthetist, two midwives, a nurse and a medical assistant. Training of community health workers has also begun in order to raise awareness and inform the wider Rohingya community about the services available in Bhasan Char. Ultimately, Friendship aims to expand its three-tier health system on the island, as it has done in the Cox's Bazar camps, to ensure that as many people as possible have access to quality health services.
To date, all these activities have had to be financed exclusively through private funds. Following the signing of an agreement between the Bangladeshi authorities and the United Nations aimed at guaranteeing the fundamental rights of the refugees who have agreed to be transferred to Bhasan Char and creating a framework for future humanitarian aid interventions, it can be assumed that Luxembourg's Cooperation will be willing to support projects in Bhasan Char, as it has been doing since the beginning of the crisis in 2017 in the refugee camps in Cox's Bazar, which the former Minister for Cooperation, Paulette Lenert, visited in 2019.