Friendship schools are are teaching the Myanmar curriculum to Rohingya children aged 4-14 years in a safe, and healthy environment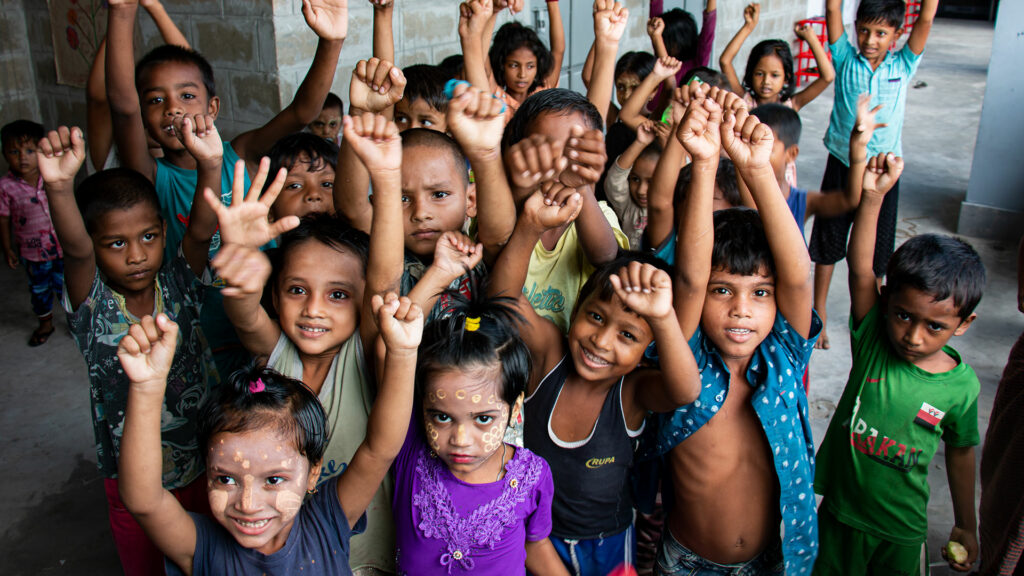 by Tahmeed Chaudhury
September 29, 2022
"My name is Mariam," a four-year-old Rohingya child confidently says in Burmese when asked to speak her name in her national language. Given her age, one can assume she was born in the camps in Ukhiya and has never stepped foot in Myanmar or spoken to anyone in Burmese given her community speaks in the Rohingya language. However, she is learning the language and many other skills at Friendship's schools, launched only in July this year in Bhasan Char.
Anwar Sadek, 6, a first grader, loves going to school. "I enjoy learning and want to be a teacher like my instructor," he says. A third grader, Khairul Amin embraces learning and enjoys English classes, hoping to grow up to speak fluently with people in the language. "I want to become a doctor and serve people," he says.
Like Mariam, Anwar and Khairul, 264 Rohingya children are taught at the school in Bhasan Char run by Friendship since July 1, 2022. The school consists of four primary level classes from kindergarten to Grade 3, and teaches six subjects: Burmese language, English, mathematics, science, physical education and life skills. The school teaches the primary school curriculum followed in Myanmar and aims to nurture them into literate adults capable of contributing to the wider community.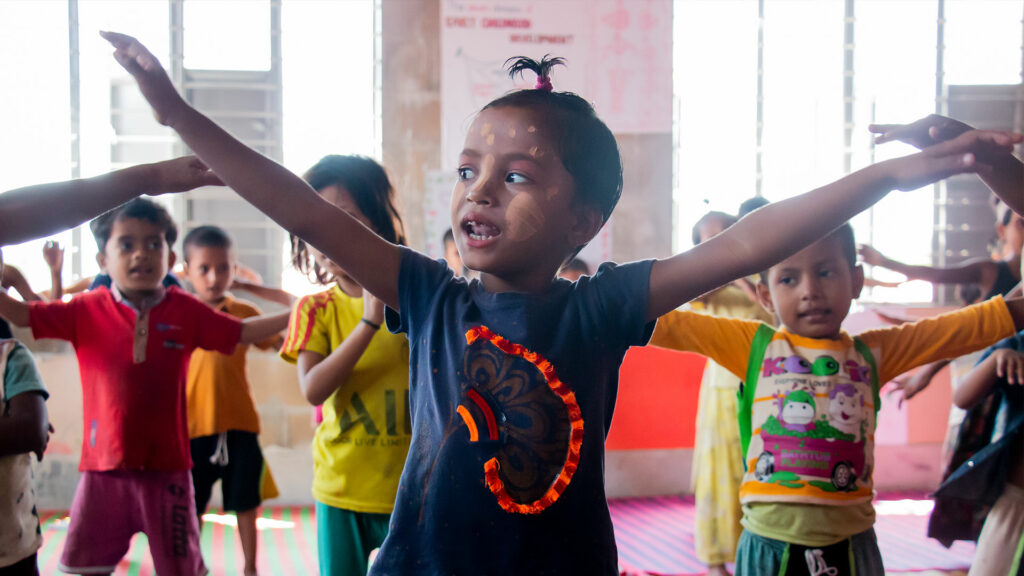 The school is situated in cluster 87 in Bhasan Char, in a four-storied building standing tall amid a dense cluster of red corrugated tin-shed homes. These homes on Bhasan Char were developed to house around 100,000 of more than a million Rohingya refugees living in Bangladesh.
On the ground floor of the complex, there is an open space for religious congregations which doubles as a play area. The first-floor staircase leads to a corridor cum balcony that overlooks the landscape of Bhasan char on the left. The learners assemble here twice a day. The first door to the right leads to an office room, which teachers use for their administrative work.
A walk down the corridor reveals the grade 3, 2, 1 and kindergarten classrooms in that sequence, with students repeating Burmese alphabets recited by their teacher in one class and engaged in physical education lessons in another. The second and third floors are currently vacant—they serve as cyclone shelters for residents, much like many other buildings in Bhasan Char.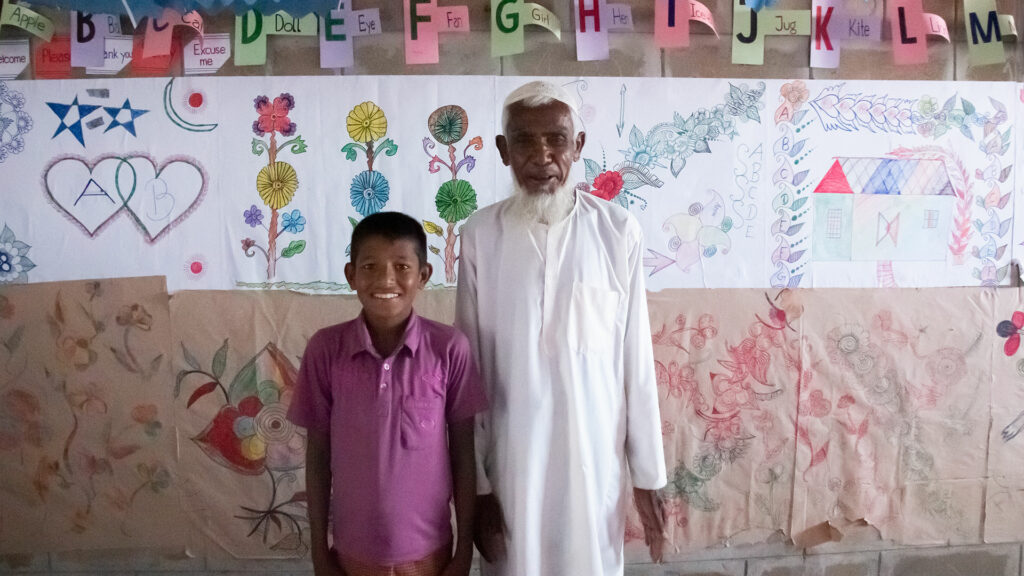 During class time, the building echoes with student's recitations and learning activities. After lessons, the corridors are taken over by boisterous children running around and playing with each other.
According to Mohammad Rabiul Islam, project in-charge of Friendship's Education project in Bhasan Char, children are more eager to go to school and parents are more willing to send their children to school in Bhasan Char compared to Ukhiya. "In the past, we've seen a lack of interest in parents to send their children to school. They are keener on grooming their children for work so that they can earn for the family. However, I have observed a changed in mindset here. They want their children to go to school and learn," he said. When asked why, he said he feels the fact that all the teachers are from the Rohingya community makes them feel at ease and the facilities at the schools provide a good learning experience.
Expressing satisfaction with the learning environment in the school, Nur Mohammad, Khairul's father, said, "He (Khairul) used to evade lessons and play with his friends in Ukhiya. But here in Bhasan Char, he is also more eager to go to school and is open to the prospect of learning." He hopes the education will help Khairul become self-reliant and a good human being, while teaching him to treat people with respect.
In addition to providing quality education to Rohingya children, schools also impart physical education, as well as teaching them life skills so that they can face challenges confidently. The school also facilitates dialogue between teachers and parents through monthly parent-teacher meetings to ensure guardians are kept informed of school activities and updated about their children's progress.