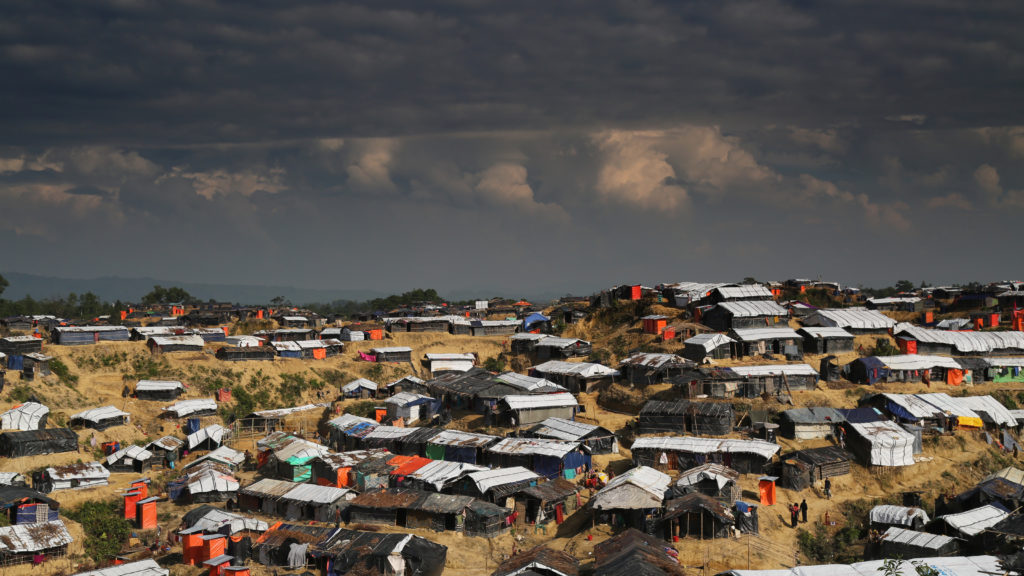 Introduction of the event
Bangladesh continues to generously host nearly 900,000 Rohingya refugees from Myanmar, with some 740,000 fleeing Myanmar's Rakhine State in the aftermath of violence and persecution in August 2017. Nearly four years on since the mass influx, comprehensive solutions are still needed to their plight, anchored in their overwhelming desire to voluntarily return to Myanmar in safe, dignified and sustainable conditions. Notwithstanding recent developments in Myanmar, the United Nations will continue to seek to encourage and support Myanmar to create conditions in Rakhine State that would be conducive to returns, as well to support refugees in Bangladesh to build the skills and capacities that will support their sustainable return and reintegration upon return. Until solutions are secured, the continued generosity of the people and Government of Bangladesh must be matched by sustained support from the international community.
The 2021 Joint Response Plan (JRP) for the Rohingya Humanitarian Crisis outlines the needs of Rohingya refugees in Bangladesh and their host communities, and how the United Nations and NGO partners, under the leadership of the Government of Bangladesh, can meet those needs. The needs-based requirements of the 134 partners in the JRP—including 69 Bangladesh NGOs—target support to 889,000 refugees and 472,000 of their hosts and amount to USD 950 million.
Launch program speakers
Filippo Grandi, United Nations High Commissioner for Refugees
Mohammad Shahriar Alam, Honourable State Minister, Ministry of Foreign Affairs, Government of Bangladesh
António Vitorino, Director General, International Organization for Migration
Mia Seppo, United Nations Resident Coordinator in Bangladesh
Runa Khan, Founder and Executive Director, Friendship
Orla Murphy, Plan International
Strategic Objectives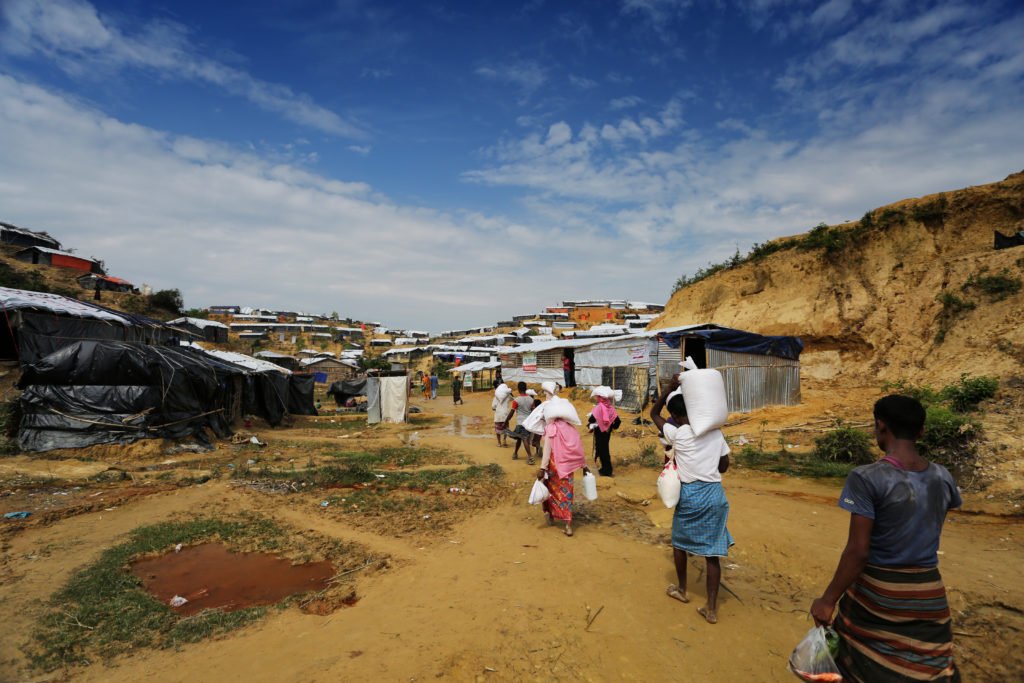 There remains an urgency in maintaining support for Rohingya refugees and an unwavering focus and commitment on creating conditions for their return to Myanmar. For this reason, the State Minister for Foreign Affairs of Bangladesh, the UN High Commissioner for Refugees, the Director General of the International Organization for Migration, a representative from an INGO (Plan International) and a representative from a national NGO (Friendship), and the UN Resident Coordinator in Bangladesh will jointly lead a virtual event on 18 May to launch the 2021 JRP and mobilize support for its four strategic objectives: 1. Strengthen the protection of Rohingya refugee women, men, boys and girls; 2. Deliver quality, life-saving assistance to populations in need; 3. Foster the well-being of host communities in Ukhiya and Teknaf Upazilas; and 4. Work towards achieving sustainable solutions in Myanmar. Importantly, the 2021 JRP will support refugees to prepare for their return to Myanmar. Once the COVID-19 situation allows learning facilities to re-open, access to education for refugee children and 2 youth will be expanded through the implementation of the Myanmar curriculum pilot, which was delayed in 2020 due to the pandemic. In close consultation with the Government of Bangladesh, skills development programmes and vocational training for refugee adolescents and youth will seek to be expanded, which will be linked to the skills they would need in Myanmar.
Launch event objective
As demonstrated by the region-wide commitments made at the conference on Sustaining Support for the Rohingya Refugee Response in October 2020, as well as previous JRP launches, the international community has both a strong interest in and track record of supporting Rohingya refugees and their host communities while simultaneously working towards comprehensive solutions for Rohingya refugees. On 18 May, the international community will be able to renew its commitments to supporting Bangladesh in particular, as by far the largest host of Rohingya refugees, and demonstrate continued solidarity during a time of unprecedented challenges.
Runa Khan's Speech
Honourable minister, honourable fellow panellists. First of all, I deeply thank the Government of Bangladesh both at policy and local levels, UN bodies, INGOs, Bangladeshi NGOs and the host community for making instant decisions ensuring the survival of sudden influx of nearly 1 million Rohingyas into a country battling continuously with overpopulation and natural disasters.
Each stakeholder have had their share of difficulties in handling this crisis.
In spite of the odds, with the eyes of the world looking at us in Bangladesh quite quizzically, sometimes, seemingly, even forgetting who caused the crisis to happen, we have done quite well. Possibly, because when the crisis hit, all involved, have looked beyond themselves and strived to work in the interest not of any country or organization, but of the Rohingyas as human beings in distress.
Present situation; roles and decisions clarity
Now in its fourth year of the crisis, without doubt, everyone is a bit tired. New difficulties are arising in solidarity, cooperation, making focused decisions, clarity of vision, roles, and responsibilities, resulting thus, in a lack of efficiency, and lack of output.
Clear, mutually agreed, understandable functionally efficient pathways are needed at this point.
An indispensable factor for effectiveness and respectful cooperation is transparency. How can cost efficiency be ensured if there is insufficient transparency on how and to whom scare resources are allocated? Financial accountability is core, all along the funding chain rather than only being imposed top down, and amounts being known, but not the distribution of it.
Each of us stakeholders have a role to play; and here none of us must fall in the trap of being guided by our own organizational interest but by the fact that we all have elements of different strengths. It is only by fitting these strengths harmoniously together, understanding and respecting each other's roles, that we can achieve the best outcome for what and whom we are all working towards.
For us NGOs, if a 3-month emergency project takes 20 steps of permits and reporting, after months of negotiation with donors for obvious implementation costs, in spite of goodwill, ineffectiveness happens.
Risk of becoming a forgotten crisis
Inefficiency is particularly dangerous in today's world. The Rohingyas must not become a forgotten crisis. With disasters panic and the world economy in turbulence, this is a real danger. The risk of donor fatigue must not be fueled by sub-optimal use of always limited resources and impractical standards for services within Bangladesh context and reality.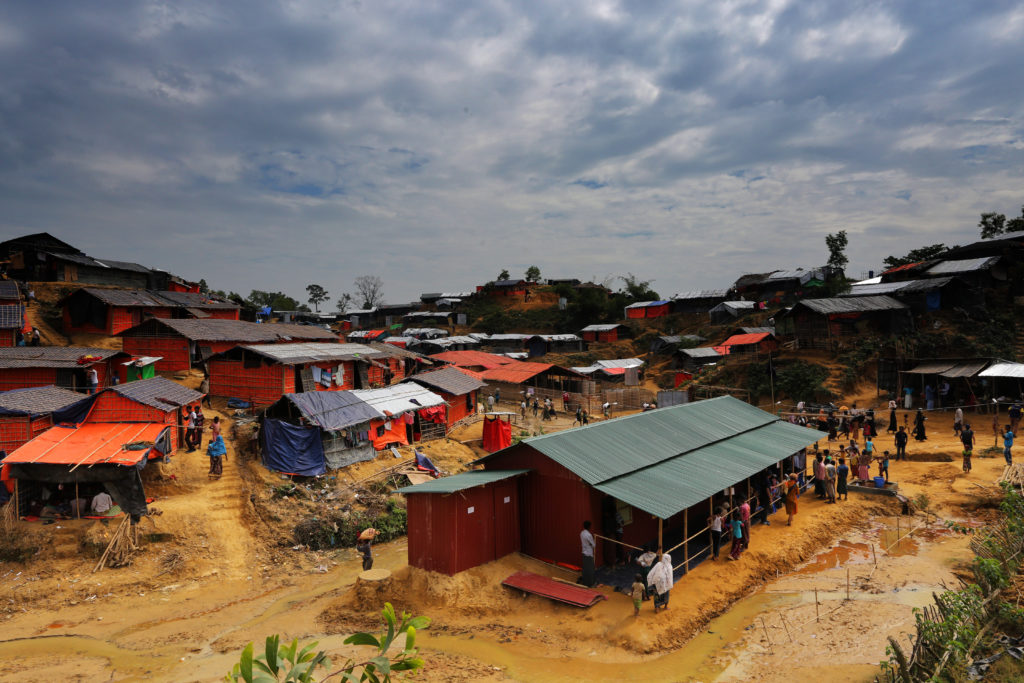 Longer programs for dignity and lifeskills
We need continuity of projects for impactful work, both for Rohingyas and the host community. Emergency to emergency programs over 4 years mustn't be a norm!
In this respect that I request that we step back and reflect on what it is that we are all striving towards – bringing dignity opportunity and hope for human beings is part of who we are, of what humanity is about. We need to ensure that the guests we have in our midst when they go home, they go back better skilled, more empowered citizens of their own country who are capable of contributing to the development of their communities. While pending possible return to Myanmar, such improved skills will also enable a more meaningful camp-life to develop.
Safety
Programs favouring human self-respect will allow safety and security to strengthen in a situation where dangers of temptation and easy escapes can become a norm. Occupying youth and adults in skills and allowing people to live a life with dignity and self-sufficiency, helps them choose the right paths with hope for their lives.
Actions and clear decisions are needed urgently also for the long-term impacts: biodiversity loss – from trees to elephants with the disappearance of our green zone, return of vacant lands in Ukhiya to hosts to ease rising tensions are necessary.
Bhashan Char
And now Bhasan Char – a strive for us in Bangladesh to give decent living, safety, and access to services for the Rohingyas and lighten the pressure of the camps in Ukihya. I note – with kind of a relief – that following the UN visit to Bhasan Char, as stated in the Joint Response Plan, everybody seems to, "clearly recognise the humanitarian and protection needs of the Rohingya already relocated to 'Bhasan Char' and that the services provided there by NGOs need to be continued and developed."
It's obvious however that no NGO can sustain and develop services much longer if we don't get institutional funding. Thus, I hope that good willing cooperation among all stakeholders at the institutional level will allow an Addendum to the Joint Response Plan to very soon include support for Bhasan Char. And that in the meanwhile bilateral donor agencies will already start providing support to NGOs working there. Otherwise, the Rohingyas will unavoidably be the victims of processes that are entirely out of their control.
Conclusion
We all understand that a crisis of this magnitude does not disappear with ad-hoc action, funds, or goodwill. I urge the government and our partners to take timely needed conscience-driven decisions, so that we can work with continuous cooperation solidarity respect between stakeholders. I urge the stakeholders to take long-term visionary decisions along with systematic management, training where necessary, planning, and ensuring transparency of action by all at all levels, to avoid self-interests and inefficiency in the implementation of necessary actions and services. For life to continue with dignity.