Friendship Newsdesk
May 19, 2022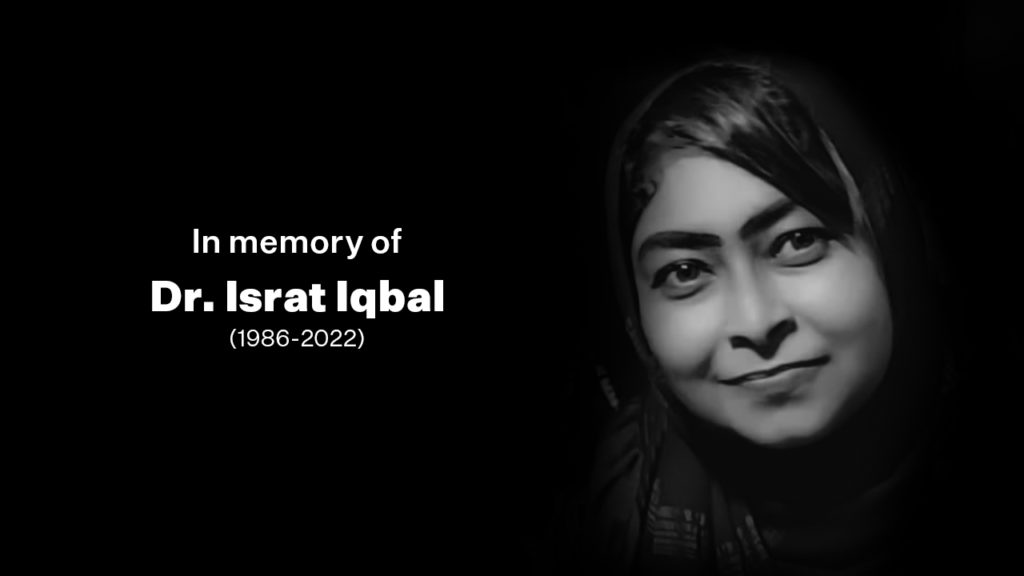 Friendship mourns the tragic demise of a valued member of its family. Dr. Israt Iqbal, a programme coordinator of the organisation's health sector, passed away from a cardiac arrest on May 12, 2022. She was 35.
Co-workers at Friendship remember her as a kind, compassionate and supportive colleague and hail her for her commitment and sincerity towards her work.
Dr. Rafi Abul Hasnath Siddique, deputy director of health and Dr. Israt's team leader, feels her loss is irreparable, one from which it will be very difficult to recover from. "She was the most dedicated and genuine colleague one could ask for. She had a good heart and always made sure to be present during her peers' difficult times. I am still in disbelief. It's hard to come to terms with her death."
Dr. Maria Mallika Hasda, who shared a close relationship with her, says, "She was very supportive. She was so dedicated to our cause, that she would go out of her way to help others in their projects. She proofread many of my reports, as she was very well acquainted with English.
Her dedication towards her work was reflected in one of her last statements before she passed away. While fighting for her life in ICU, she expressed her will to get better and leave the hospital to continue with her impending work."  
Dr. Israt passed her MBBS from Shahabuddin Medical College Hospital and pursued a career in medical science. In the past, she worked in various capacities, namely as the chief medical officer and psychological counsellor at the United International University and as medical officer in the Bashundhara Eye Hospital.
She joined Friendship on September 1, 2021 and remained a part of the organisation until her death. In her time working as a programme coordinator, she was involved in a number of important projects, being responsible for writing all types of incident reports and monitoring the Rohingya and Gender Based Violence (GBV) programmes from the head office.
She leaves behind her husband, two children and a host of relatives, friends, co-workers and well-wishers to mourn her death. Friendship commends her remarkable contributions towards the organisation and to some of the most vulnerable communities.