Friendship kicks off its twentieth-anniversary celebrations with a painting workshop on Global Dignity Day.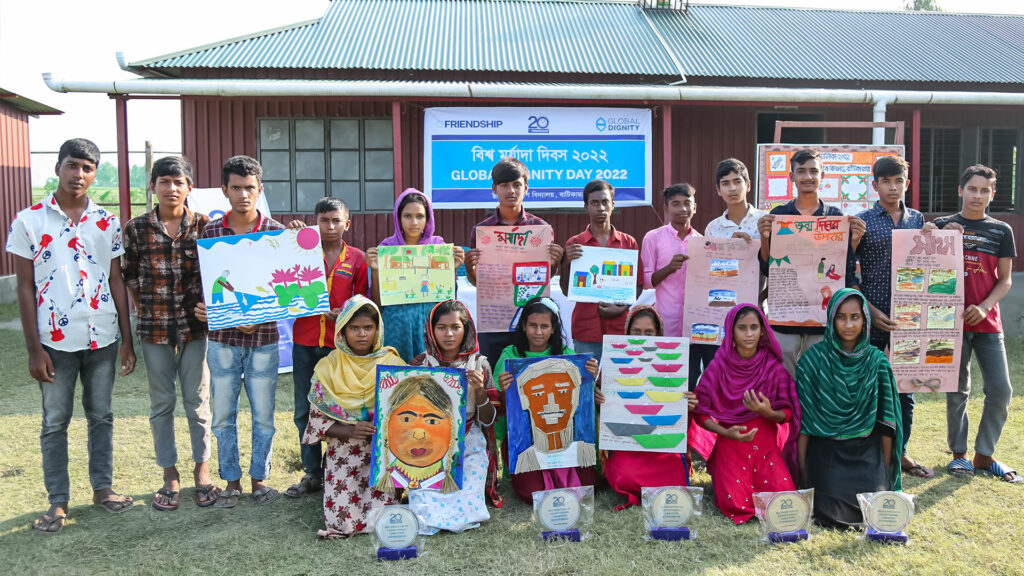 Friendship News Desk
October 31, 2022
Friendship celebrated Global Dignity Day, simultaneously kicking off the twentieth-anniversary celebrations of the founding of the social purpose organisation with a painting workshop featuring the creative work of schoolchildren from remote, deltaic islands in Bangladesh.
Global Dignity is an international movement present in 80 countries, reaching over a million people through dignity workshops, events, and initiatives with a vision to empower people with Dignity. The mission is to unite everyone with the belief that we all deserve to live a life of dignity, and the dignity of every person is recognised, valued and honoured. Global Dignity Day is celebrated on the third Wednesday of October every year.
Friendship founder Runa Khan is a board member and country chair of Global Dignity Bangladesh, and as such Friendship has collaborated with Global Dignity to celebrate and commemorate Global Dignity Day annually for several years. Recently, this was relegated to an online event due to the worldwide Covid-19 pandemic, but this year, Friendship and Global Dignity Bangladesh once again celebrated the occasion with physical activities. As part of these sessions and activities, students learned about dignity, shared their stories, and created artwork. This initiative educated & inspired the children to help them better understand their self-worth and serve humanity.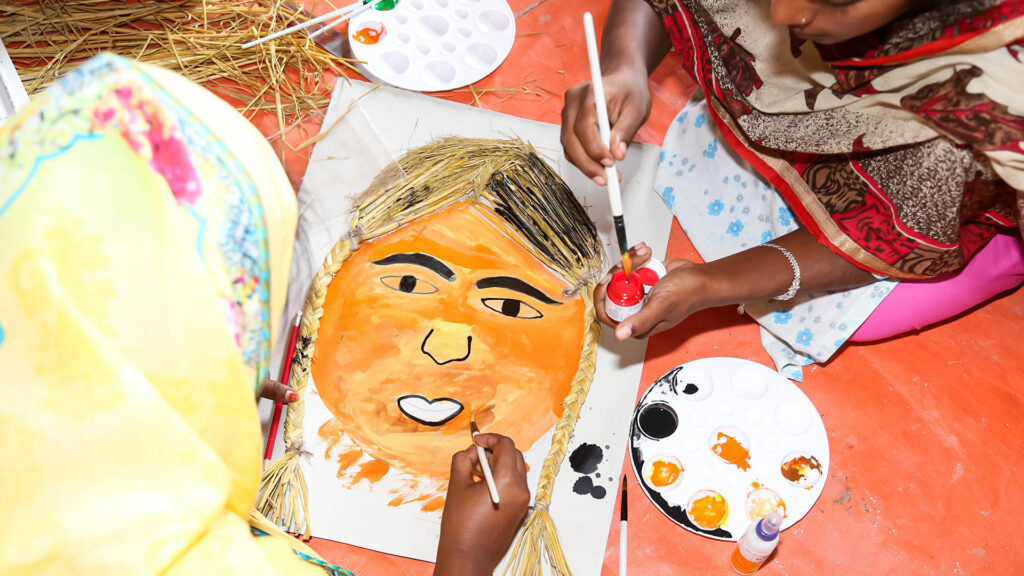 "For a better Bangladesh, we need not only skilled, educated manpower but also we need men and women of character and ethics. Therefore, in our schools we give special emphasis on teaching and learning moral values, ethics, and a sense of dignity," said Runa Khan, founder Friendship, "one of the ways to build a developed Bangladesh in tandem with the world is to establish a positive perception of individual dignity among all human beings".
On October 20, 2022 the children of multiple Friendship schools in Gaibandha participated in a dignity-themed painting workshop, overseen by Protik Ehsan, founder of Charuputhi, a creative academy and art school. The children, who are well-familiarised with the concept of dignity through its extensive inclusion in their curriculum, were asked to create art regarding dignity, what it means to them, their communities, their lives, and their experiences. Friendship has also taken initiatives to take discussion sessions on subjects peripheral to and regarding dignity in government schools in the north of Bangladesh and in a JAAGO school in the capital.
These communities are often deprived of basic rights and access to education, healthcare, legal protection, economic opportunities, shelter from climatic effects, and cultural erosion, dignity is an important facet of their existence, often living under difficult circumstances. Children are often employed in agricultural or manual labour, forced into early marriage, or constrained to their geographical areas and walks of life through a dearth of options. Therefore, living a life of dignity can be more difficult than many people living in privilege can imagine.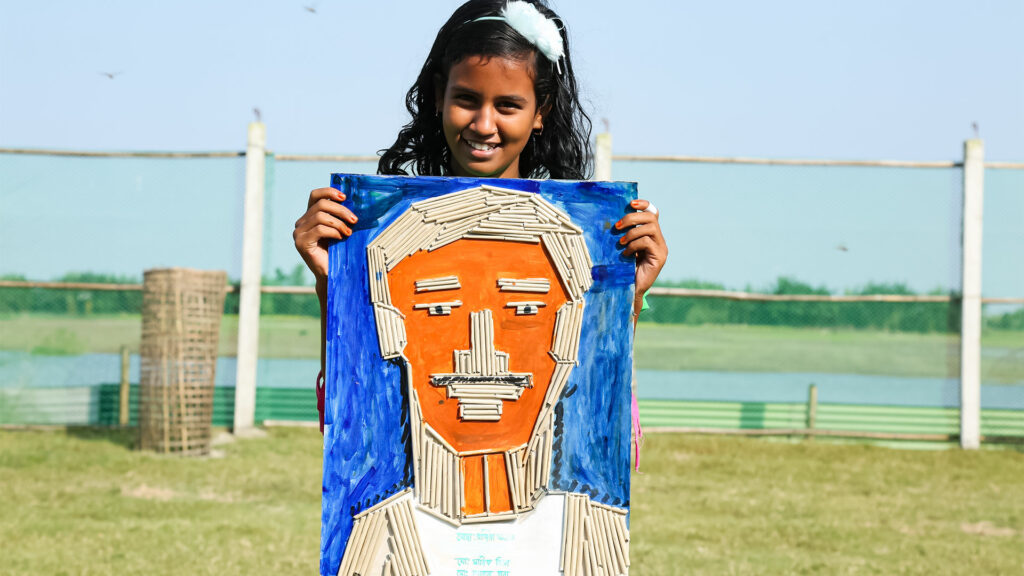 "We believe these learnings on dignity from the early age of a child will go in the long way in building a society with people living with honour, pride and hope. I am happy to note that Friendship school's children with their practice on dignity and other code of conduct over a decade are helping their respective communities to transform to a better living," says Brig Gen (retired) Ilyas Iftekhar Rasul, head of Education at Friendship.
The workshop, therefore, touched upon the important facets of life on these remote, hard-to-access river islands, giving these children an outlet to express their thoughts through their own creative expression. Five children from Friendship schools were awarded a crest for their particularly notable art pieces, which will subsequently be displayed at an exhibition in November during the anniversary celebrations proper. The workshop is the first event in a string of several that will mark and celebrate the twentieth year of Friendship's existence, a major milestone since its founding in 2002.
The anniversary celebration will also involve a painting and photo exhibition, fashion show, press event, boat rally, and testimonials and addresses by those nearest and dearest to Friendship. As covered by multiple news agencies, the workshop was one of great joy and merriment, both for Friendship and the children that participated.