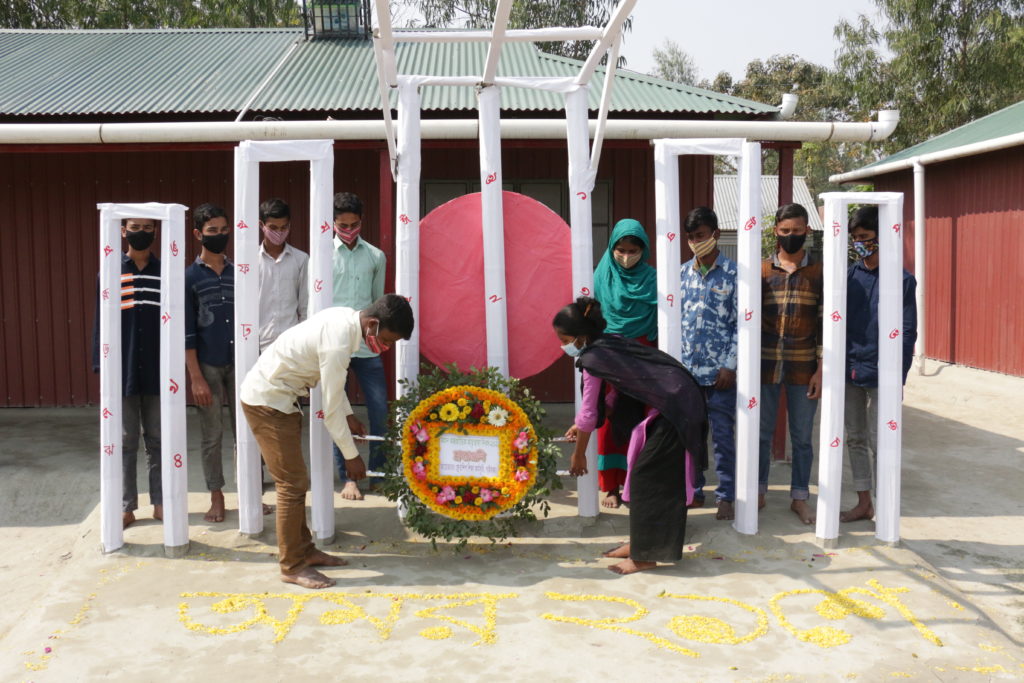 by TAHMEED CHAUDHURY
February 21, 2022
On February 21 2022, Friendship schools across the country celebrated Amar Ekushey and International Mother Language Day by hosting commemorations and paying tributes to the martyrs of the Language Movement. The annual event, traditionally a vibrant community affair, was somewhat mellowed by health guidelines in light of the upsurge of Omicron variant cases in Bangladesh.
Each school began the day by flying the national flag at half-mast to honour the protesters who were martyred while demonstrating for Bangla as a state language. The students laid floral wreaths at the school's rendition of the Shaheed Minar (monument to martyrs) and took part in art competitions and discussions.
At the Friendship Secondary School in Batikamari, students discussed the significance of the day after assembling under the national flag. "It's important to mark the occasion to keep memories of their supreme sacrifice for our mother tongue intact for generations to come," says ninth grader Amina Akter. "We participate in fun activities such as the art competition and a rally to mark the occasion."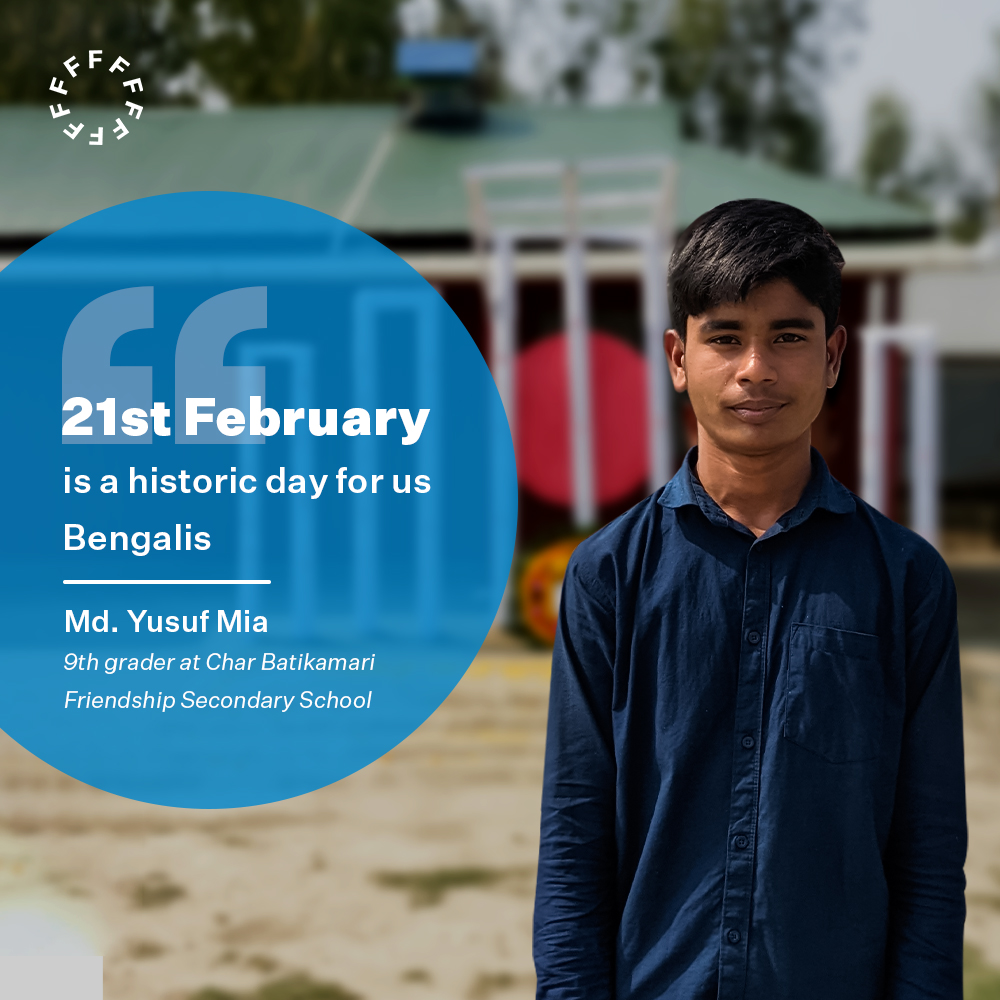 The students then queued at the school's Shaheed Minar as the wreath was placed. The day's events concluded with an art competition, where students sketched the monument.
Yusuf Mia, also a student at the school, feels the February 21 celebrations not only commemorate the martyrs, but also instil a sense of patriotism in students and community members. He said many char dwellers are unaware of such historic events due to a lack of education.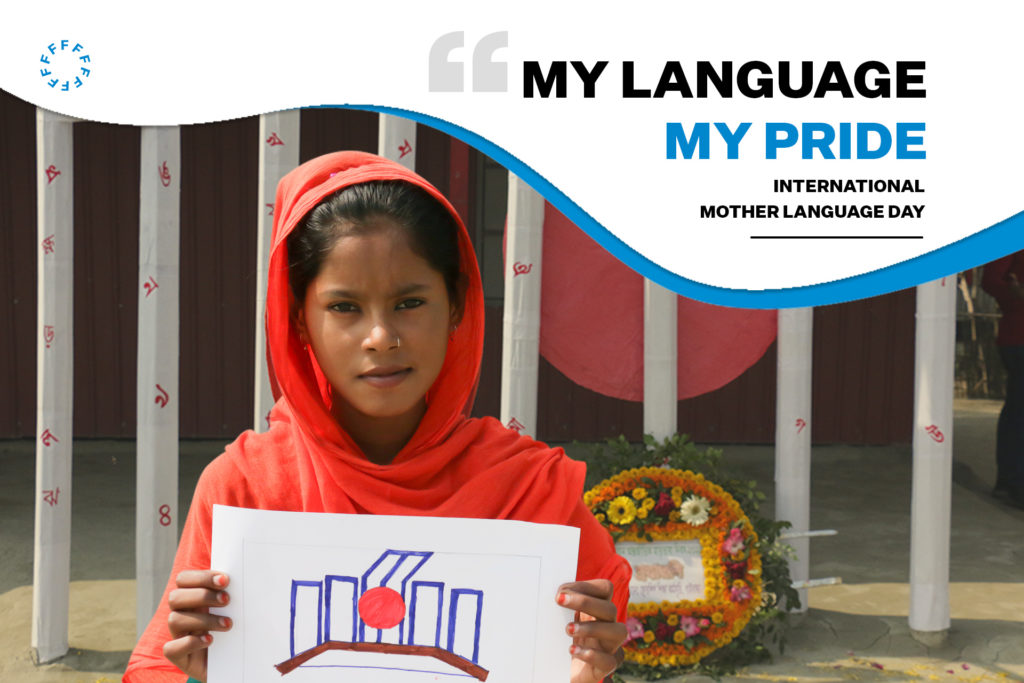 "The 21st is a historic day for us Bangalis. Our language martyrs should be commemorated, as their sacrifice is a stellar example of love and undying commitment for your country. It is important for us to keep marking the occasion as this not only keeps their memories alive, but also informs villagers and locals of the significance of the event," said Yusuf.
Mohammad Hasan Ali, a teacher at the school, says, "we arrange this every year to make new generations aware of the fearless protests our ancestors took part in. The rally, laying of the wreath and other activities not only inspire our students, but inform our community of the importance of our mother language, and expresses our respect for the martyrs and undying spirit of patriotism."