Inspiring story of a Friendship Community Medic-aide (FCM) who went from being a marginalised member of an unaddressed community to a representative of her constituency.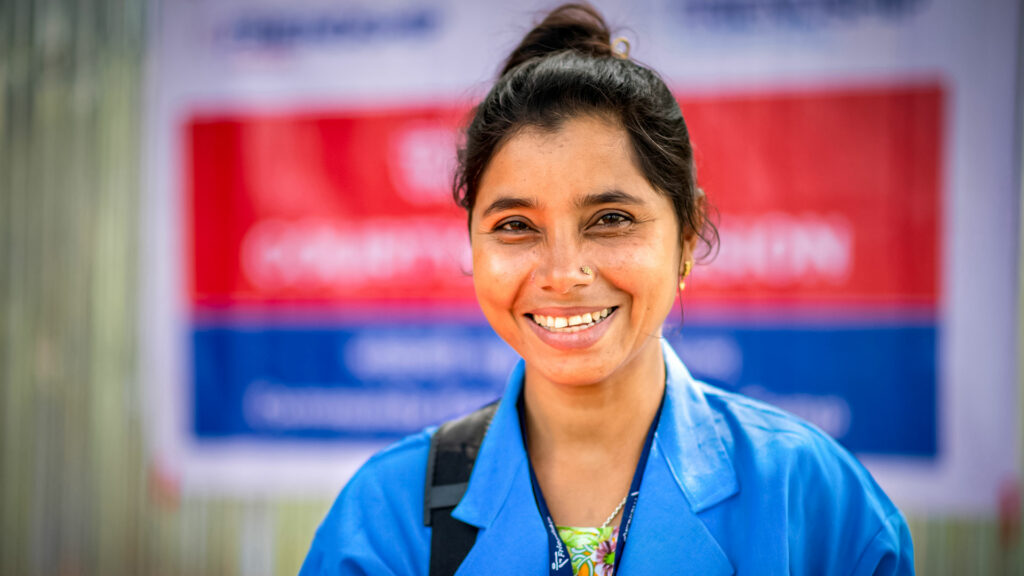 by Tahmeed Chaudhury
October 24, 2022
Soniya Akhter, 26, is a Friendship Community Medic-aide in char Shalda under the Mansur Nagar Union in Kazipur, Sirajgonj and a member of the Mansur Nagar Union Council (a union is the smallest administrative unit of local government). She provides health services to vulnerable people and concurrently engages in public service and works to improve the lives and livelihoods of communities in her locality.
She secured the position of a member after a landslide victory in the elections held on January 5, 2022. The majority of her voters were her beneficiaries and community members who held her in high regard for her contributions to society.
However, she has come from humble beginnings and did not have it easy growing up. "When I was younger, my father struggled to make ends meet. As a small businessman, it was difficult for him to manage household expenses and bear the educational costs of my brother and I," says Soniya.
Right after her Higher Secondary Certificate (HSC) examinations, she got married at the age of 18. Her husband, an assistant teacher of a primary school, did not earn enough to run his family of four—his father, mother, wife and himself—as well as pay for his wife's educational expenses (she was pursuing a bachelor's degree). This led to arguments and problems in the household.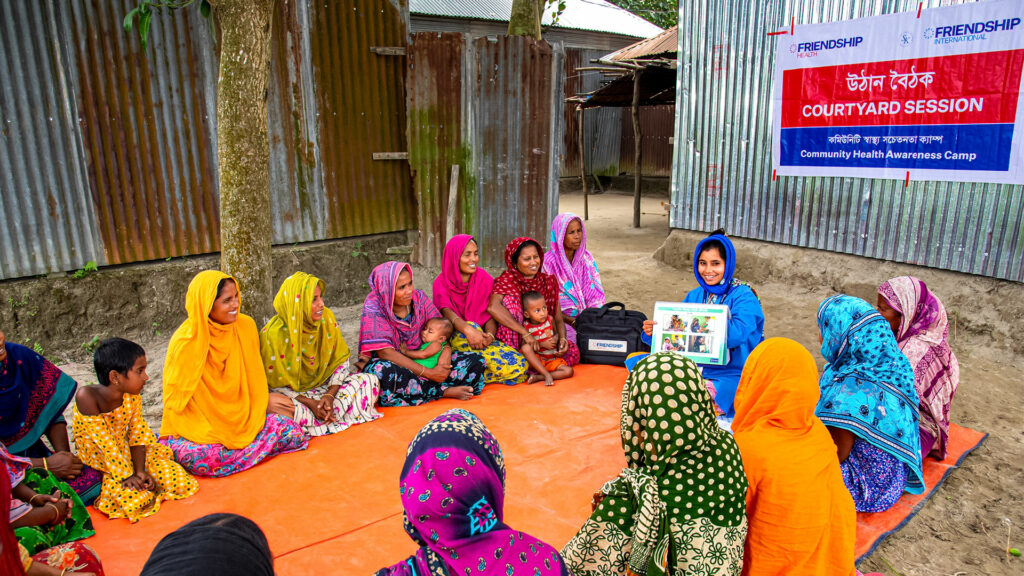 This was when Soniya decided it would be best if she could work and contribute to the household expenses. She began hunting for a job and was informed by one of her neighbours of an opportunity to apply for the position of a Friendship Community Medic-aide (FCM). Enticed by the role, she applied and was subsequently selected for the position.
FCMs are local women trained by Friendship in basic medical services. They are a part of Friendship's three-tier healthcare system comprising of floating hospitals, satellite and/or static clinics and community medic-aides. They are a vital link between their community and the healthcare system.
Having performed well during her training and probation period, she was chosen to become an FCM in Friendship's health project in 2018. "I started counselling people who needed medical care, referred people needing advanced treatment to local hospitals, hosted courtyard sessions to raise awareness on a number of health conditions and diseases, and assisted pregnant women access healthcare services. I even took patients to the Lifebuoy Friendship Hospital (LFH) for treatment," continues Soniya.
Her caring demeanour and tendency to rush to people's aid when needed endeared her to the members of her community, earning her the nickname 'Doctor Apa'. "Alongside being a compassionate carer, Soniya apa is also a wonderful human being," says Morsheda Khatun, a resident of char Shalda and recipient of Soniya Akhter's services. "She has become my go to person every time I need health related counselling. She takes care of me like a sister. She even took me to the hospital ship (LFH) to get me tested for cervical cancer."
Such was her popularity, that people encouraged her to contest the upcoming Union Council elections for the position of member. Each Union Council consists of a chairman and 12 members.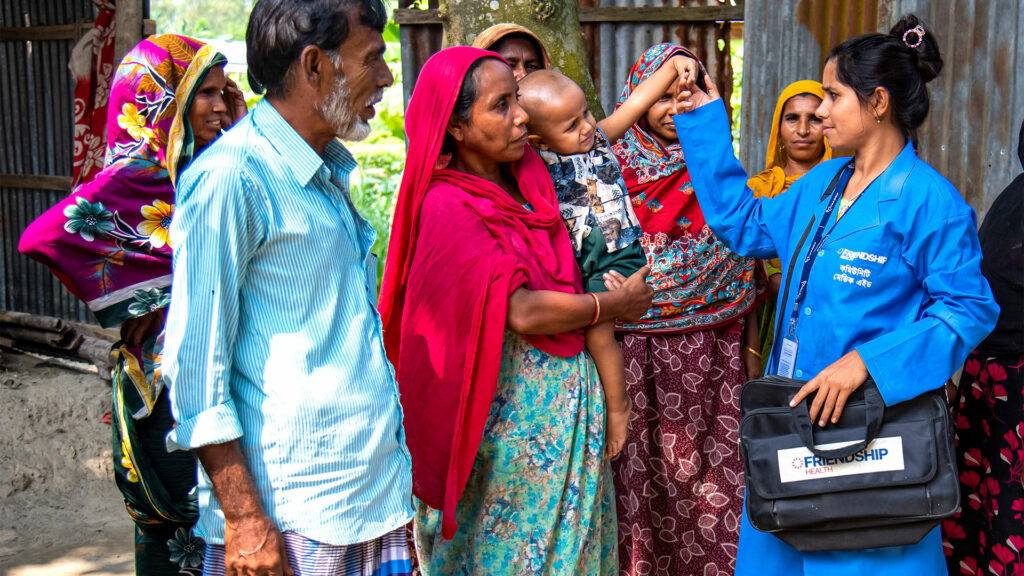 "I was hesitant at first since I never thought of becoming a public representative and because I had an eight-month-old child. Yet, people in the community were insistent, so I thought of giving it a go," says Soniya.
Her overwhelming victory is an ode to her contributions to the communities in char Shalda, according to Morsheda. "Given her track record of sympathising with vulnerable members of the community, combined with her resilience and hard work, I am sure she will be a viable representative of our union, and will work to improve our living standards. Her story of coming from a marginalised community to working her way to prosperity is truly uplifting. I refer to her as an example to inspire my daughters."
At just 26, Soniya is now busy juggling multiple responsibilities. Besides tending to the needs of her union council, she is still working as an FCM, helping people access health services around the clock, has recently appeared for the final examinations of her master's programme and is a full-time mother to her one-year-old child. And she has no plans to stop. "I am grateful to Friendship for empowering me to chase my dreams and become who I am today. I want to become even better at what I do.
As a member at the Union Parishad, I have been campaigning against drug abuse, raising awareness against child marriage, assisting pregnant and new mothers along with their infants, and providing service to persons with disability. In the future, I want to advocate for the improvements of roads in the area, curb child marriage and ensure access to education for children."
Dr. Kazi Golam Rasul, head of Friendship's health sector, feels Soniya's success will inspire and empower other women in her community to realise their true potentials and chase their dreams. "The commendable achievements of Soniya will have a sustainable impact on the learning opportunities of other women, thus, contributing to the development of the community."