Friendship Colours of the Chars launched its first retail shop in Banani road 12, on Thursday, the 5th of September. The shop featured an exquisite line of handmade, natural-dyed clothing; handcrafted jewellery and artisan boats. Amongst the attendees at the massive turnout were Chief Guest Dr. Rubana Huq, President, BGMEA and Special Guest Ms. Mia Seppo, The Resident Coordinator, United Nations.
Friendship NGO began by working with vulnerable women from remote communities in river islands (chars). The women from these marginalized char communities embraced their free training programmes to learn how to weave and produce the handmade, natural dyed clothing and handcrafted jewellery now available at the store. The artisans adore creating the products, and the customers were pleased with the purity and ethical manufacturing practices behind the products.
These char women are provided a first chance to learn technical skills and earn enough to provide for their families in extremely underdeveloped areas. The process is eco-friendly, keeping emissions as low as possible while preserving culture, promoting inclusive citizenship as well as sustainable economic development. Moreover, the products are exclusively designed and packaged with care; each representing positive change impacting everyone along the way.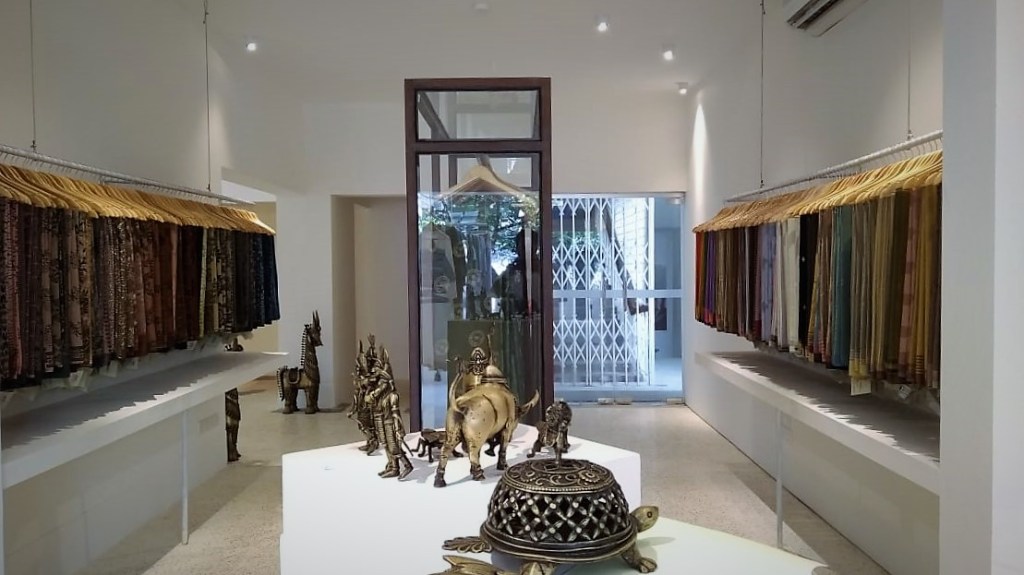 "I don't believe in development which does not bring identity and dignity. And that is why Friendship is ingrained with these two core values. The women I see in remote areas are subdued just because of a lack of education. That is why we began with adult education. Next, they needed income generation. That lead to a decade in training and development. Bangladesh is equipped with such strong women who can bring forth good work and aid in development" said Runa Khan, speaking about the weavers involved with the shop.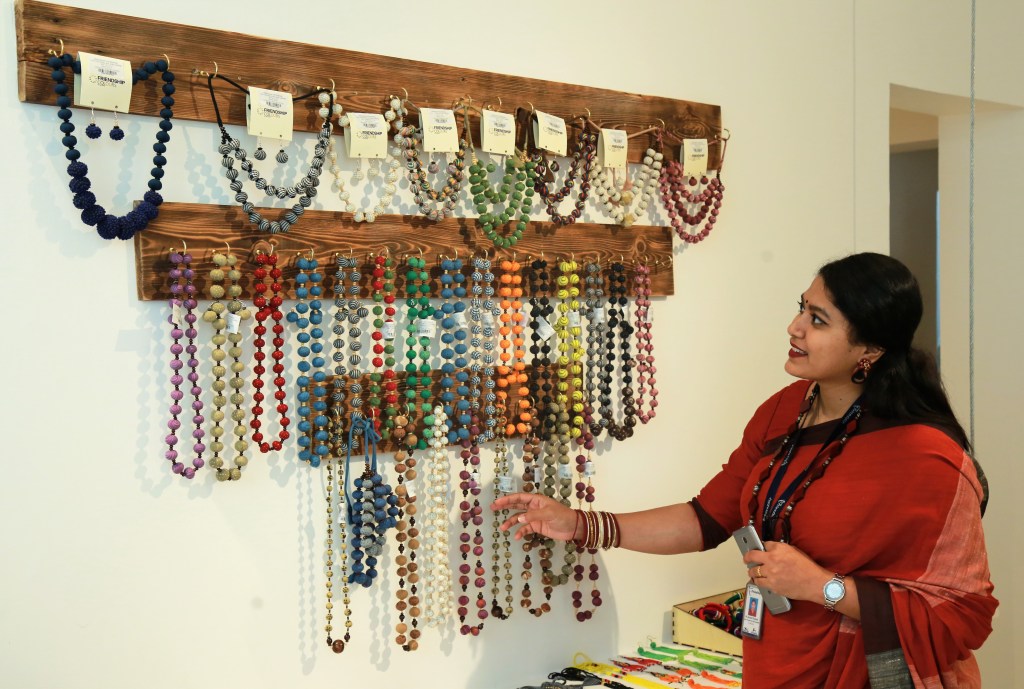 She continued, speaking of the ecological difference; "We cannot do anything that harms the environment, because then we would harm the very people we are trying to help, so we needed to be using absolutely natural, azo-free dyes, whilst ensuring the women who are coming (to work) are given a lot of kindness. Each fabric that you creates an impact, as it directly means that that one woman whose husband left and was hardly able to eat – that woman is find a home, and a means to provide for herself"
"Friendship can become a bridge for us," said Dr. Huq at the ribbon cutting ceremony, "I represent the government industry and often we're not linked with higher value addition, which is actually required by the work. So, what we export is basic, and if we can collaborate with Friendship and Colours, we'd be more than happy"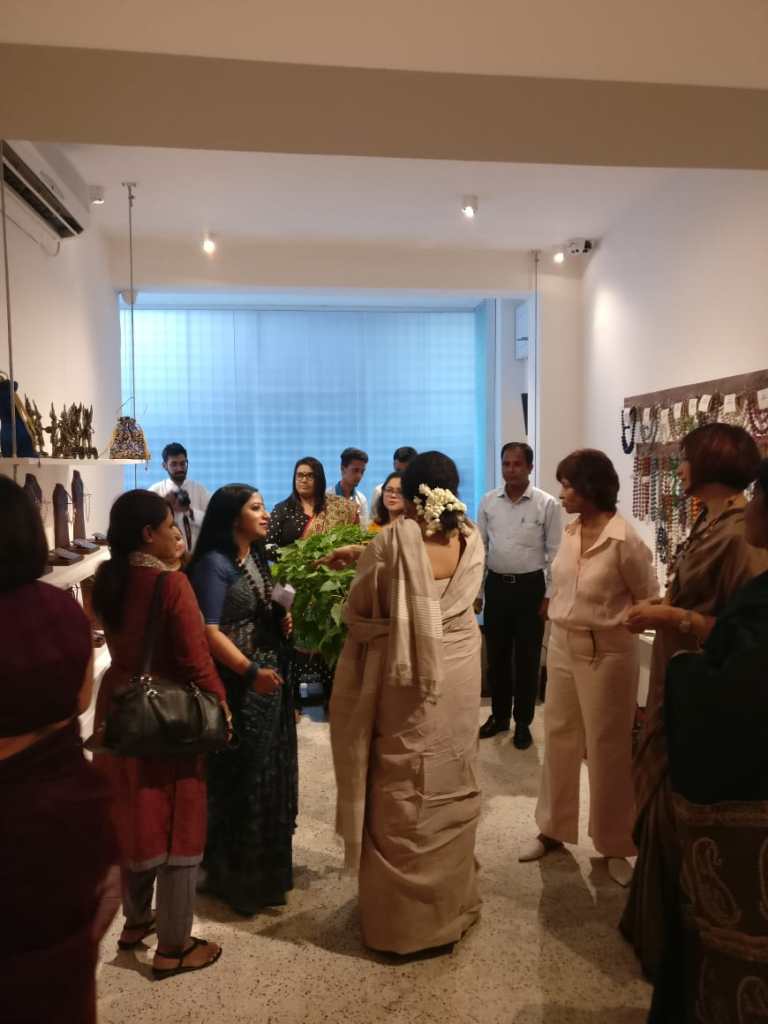 "I've seen so much joy in how the dress and how the wear their national culture and tradition" said Ms. Seppo, remarking about her experience with the designers and weavers.
Multiple news agencies were also at the event, having published coverage of their own.
Daily Star: Friendship Colours of the Chars
New Age: Friendship Colours of the Chars opens retail shop at Banani
The Financial Express: Friendship Colours of the Chars opens first outlet in capital
Find the shop on Floor 2, House 40, Road 12, Block E, Banani, Dhaka 1212, Bangladesh