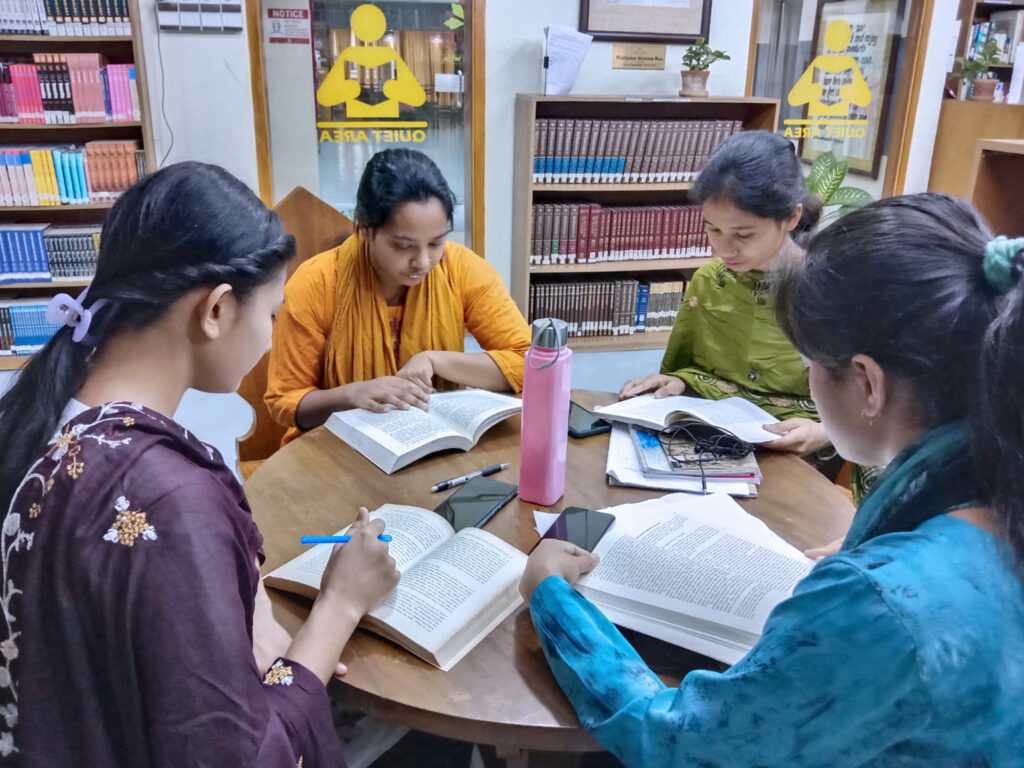 Mostofa Rony (The Daily Ittefaq)
March 12, 2023
Despite the onset of modernity in the country, the dismal situation in the riverine deltas (chars) remains the same, where deprivation and lack of access are the char-dwellers' constant companions. Where the most basic needs remain unmet, higher education for girls is a distant dream.
Despite the countless hurdles, four girls fought to get admitted to the Asian University for Women (AUW).
Rumi Akter, one of these brave women, shared her story of her journey to AUW. Rumi Akter passed her PSC exams in 2013 from Friendship Primary School in Kharjani, Gaibandha. Later, she got admitted to the Syedpur Dimukhi High School, following which she earned the ire of the people of her village. She was overwhelmed with offers for an (early) marriage, and even her parents began to face pressure for waging a campaign resisting such offers. Rumi passed her secondary exam despite these circumstances, and then her higher secondary exam from Konchipara College in Phulchori. Afterwards, she thought about being admitted to the Asian University for Women (AUW). She has all the while, received all manner of assistance from Friendship.
Not just Rumi Akter, but also Jinnatun Israt Moni, Momtaz Khatun, and Shabina Akter who also hail from the chars, have all been admitted to AUW for higher studies with the aid of Friendship.
Jinnatun said, "people from the chars like us are deprived of all manner of basic needs; food, education, healthcare, shelter. Constitutionally, we have the right to food, the clothes on our backs, an education, but we char-dwellers get none of it. So, despite all our woes, we had to come up with an avenue out of this situation. Friendship stood by us through this journey. And it is because of them, that a lot of us saw the light of education and were saved from child marriage."
With Friendship's assistance, Sabina passed her higher secondary exam and was admitted for tertiary education. She says, "Education is the stuff of dreams for char people. Girls from chars who try to study have to face all sorts of obstacles. Even under such circumstances, Friendship has been working to provide girls like us with an education and to keep us from getting married off as children."
Momtaz Khatun said, "even after we passed our primary exams, Friendship monitored our progress till school and college. Because of that, I have been able to continue my education afterwards. Otherwise, I don't think I would be able to be access higher education. I have gotten the opportunity to study at the Asian University of Women because of Friendship."
Note: This story was originally published in Bengali in the Daily Ittefaq, written by Mostofa Rony on January 9, 2023. The original piece can be read here: https://epaper.ittefaq.com.bd/edition/313/first-edition/page/14