Friendship launches the reconstruction of a resource centre to train teachers and instructors in the Education of Rohingya Children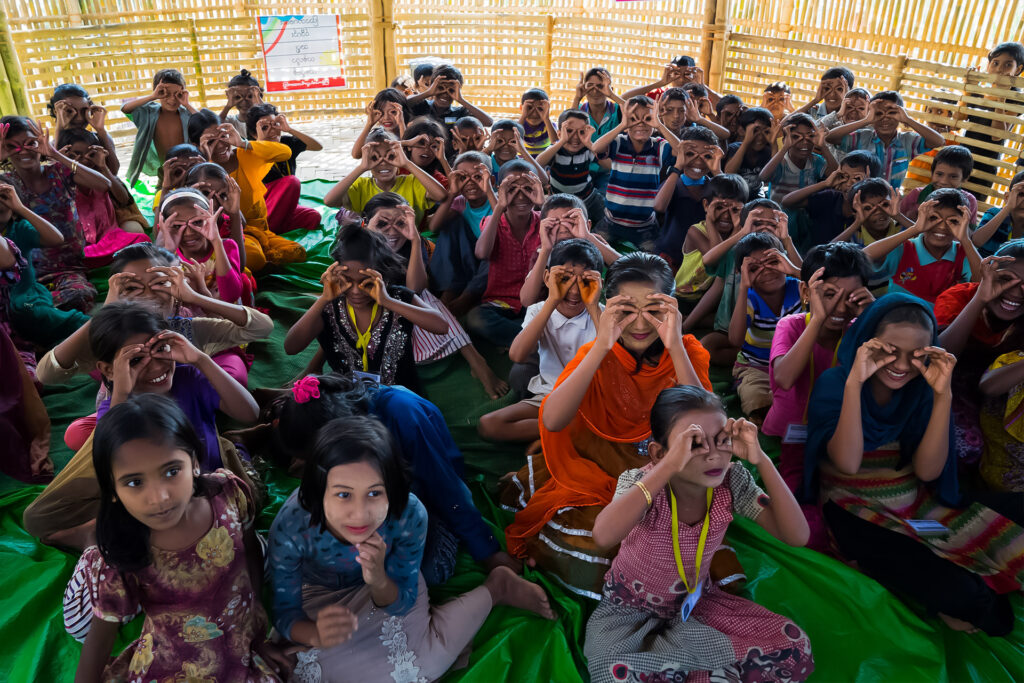 by Tahmeed Chaudhury
July 6, 2022
On July 4, 2022, Friendship, in partnership with UNICEF and the Royal Thai Embassy in Bangladesh, recommissioned a resource centre in camp 9 of the Rohingya camp in Ukhiya, Cox's Bazar. This resource centre is an extension of Friendship's existing project, which consists of 396 learning centres and a training facility in 13 refugee camps. Friendship is one of nine implementing partners of UNICEF's basic education programme for displaced Rohingya children aged between 4 and 14.
Comprising of a training hall, lobby, storeroom and an office, the facility will be used as a training centre to develop the capacity of instructors teaching Rohingya children in the learning centres. It will be open for use by all nine implementing partners of UNICEF, will accommodate training sessions, workshops and seminars, and will be expanded in the future to house a resource centre complete with a library and a computer lab.
Makawadee Sumitmor, Ambassador of the Royal Thai Embassy in Dhaka and the Chief Guest of the ceremony, expressed gratitude at the prospect of contributing to the betterment of the lives of the FDMNs alongside UNICEF, Friendship and other implementing partners. "On behalf of the Government of Thailand, I thank UNICEF and Friendship for partnering with us to develop this resource centre. This will be a knowledge hub for all the teachers, staff and community members involved in this programme and I hope that UNICEF and Friendship will continue this partnership with our government."
In his address, UNICEF Representative to Bangladesh Sheldon Yett, emphasised the importance of teacher training as a key component in creating a strong skilled teacher base. "UNICEF and its partners are providing access to learning to over 350,000 children with over 8,000 teachers supporting the teaching and learning process. To achieve quality education, these teachers need the requisite pedagogical skills to teach effectively."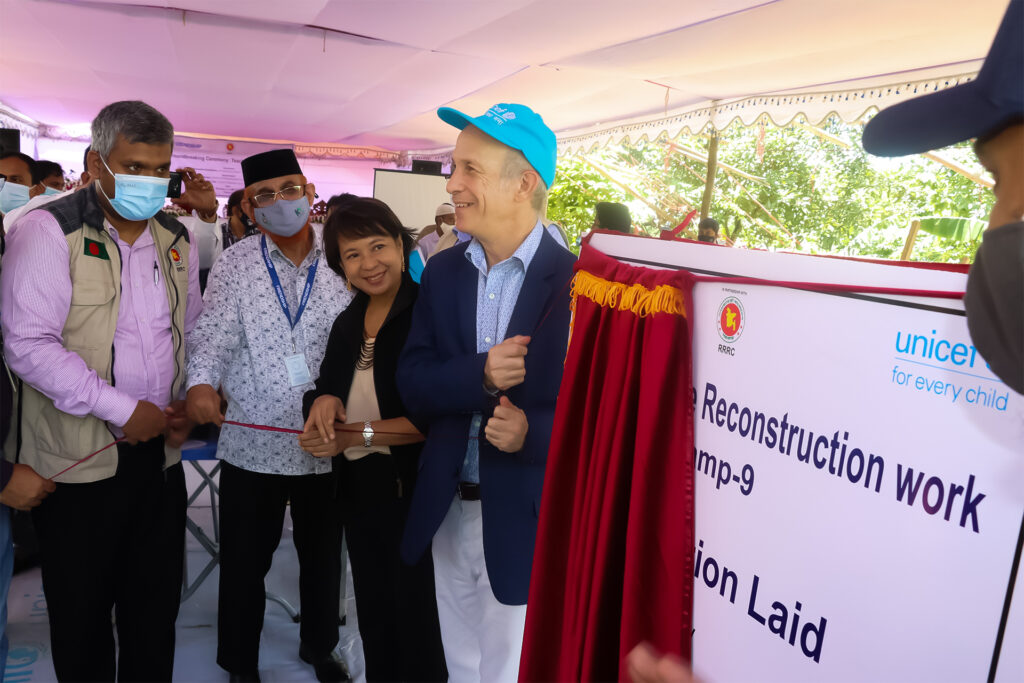 The resource centre was terribly damaged by a fire that wreaked havoc in the camps earlier this year and had since remained non-functional until Friendship took the initiative to reconstruct and provision it for the purposes of training and capacity development of teachers and field staff.
According to Brig. Gen. Ilyas Iftekhar Rasul, ndc,psc (retd), a Senior Director and Head of Friendship's Education program, the resource centre will diversify learning in the camps and will be scalable in the future. "The scope of this resource centre will be larger than our existing training centre.
This facility will be able to host special training courses, such as training of trainers. On top of that, it is planned to have a library open to teachers of both Rohingya and host communities, allowing them to learn and grow. Moreover, it will not be limited to Friendship; it will be open for use to all other implementing partners of this project."
Currently, 717 trainers, from both host and Rohingya communities, educate more than 28,000 Rohingya children in 396 learning facilities operated by Friendship. Basic education is taught in accordance with the curriculum followed in Myanmar and Burmese language lessons are given to students in order to keep them acquainted with their culture and language. The resource centre will enhance skills and qualifications of the teachers by offering them training in their curriculum based subjects including Burmese Language, foundation skills, Disaster Risk Reduction (DRR), Prevention of Sexual Exploitation and Abuse (PSEA) and Teacher's Professional Development (TPD), etc.