Friendship working to eliminate cervical cancer in Bangladesh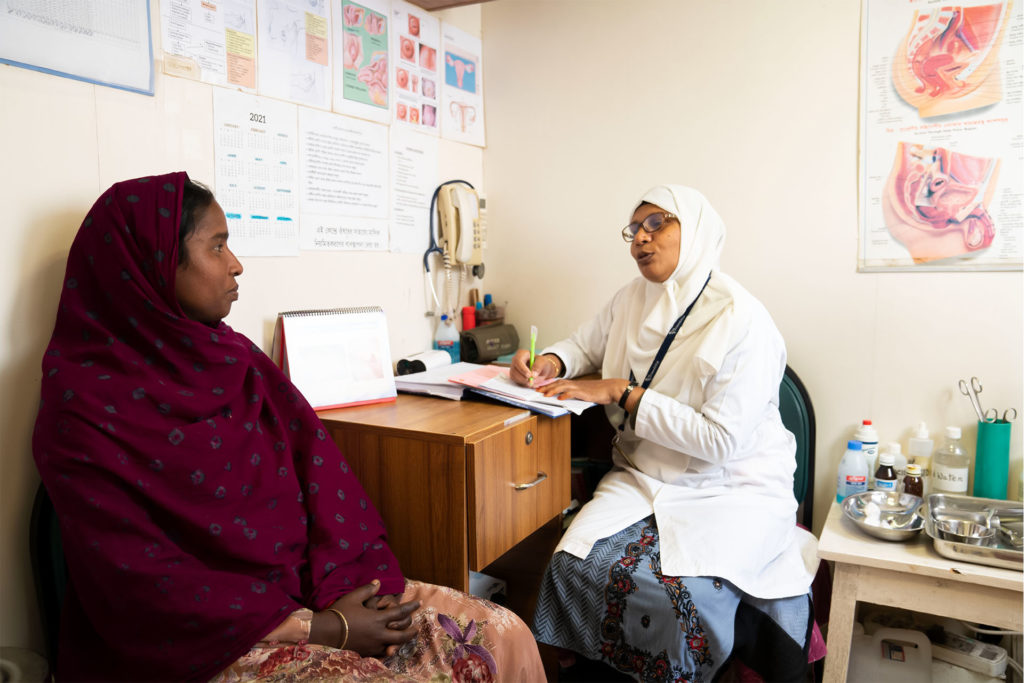 by TAHMEED CHAUDHURY
March 31, 2022
When Asma Khatun, 30, resident of Sundarganj, Gaibandha, found out that she had grown pre-cancerous lesions that could lead to cervical cancer, her world came crashing down. "I had pain in the abdominal area and vaginal discharges for around three years."
She was uncomfortable discussing these symptoms with anybody. However, she eventually sought help at a Friendship static clinic in her locality and was referred to EFH for cervical cancer screening. "I was advised to take the Visual Inspection with Acetic Acid (VIA) test, which came back positive, meaning I had grown pre-cancerous lesions and was at high risk of cervical cancer. I was very scared, and feared for my life."
Cervical cancer is comparatively easy to identify and the screening process is inexpensive. However, the social stigma attached to it in the remote, hard-to-reach areas means that women tend to neglect the situation, letting it worsen over time.
"The women in these regions are unaware of the detrimental nature of cervical cancer," says Dr. Mosamat Umma Kulsum, program specialist at Friendship. "Those who are aware, mostly either feel ashamed to seek help as this involves a gynaecological examination of their reproductive system or are barred from doing so by their husbands."
Over the next year, Asma received thermal ablation treatment and took a range of medicines before finally testing negative. "It was like getting a new chance at life," says Asma.
Friendship implements the Prevention and Screening Innovation Project Towards Elimination of Cervical Cancer (Prescrip-tec) in Bangladesh, in cooperation with the International Centre for Diarrhoeal Disease Research, Bangladesh (icddr,b). Its focus is on reaching the most hard-to-reach areas through improved availability, acceptability and quality of services. The project, funded by the EU and the Government of India's Department of Biotechnology, is active in Bangladesh, India, Uganda and Slovakia. Prescrip-tec projects in Uganda and Slovakia have adopted Friendship's mHealth platform, a mobile or web-based app used as a healthcare database for patient case management, health record profiling, and mobile-based interviews for health services or diagnosis etc.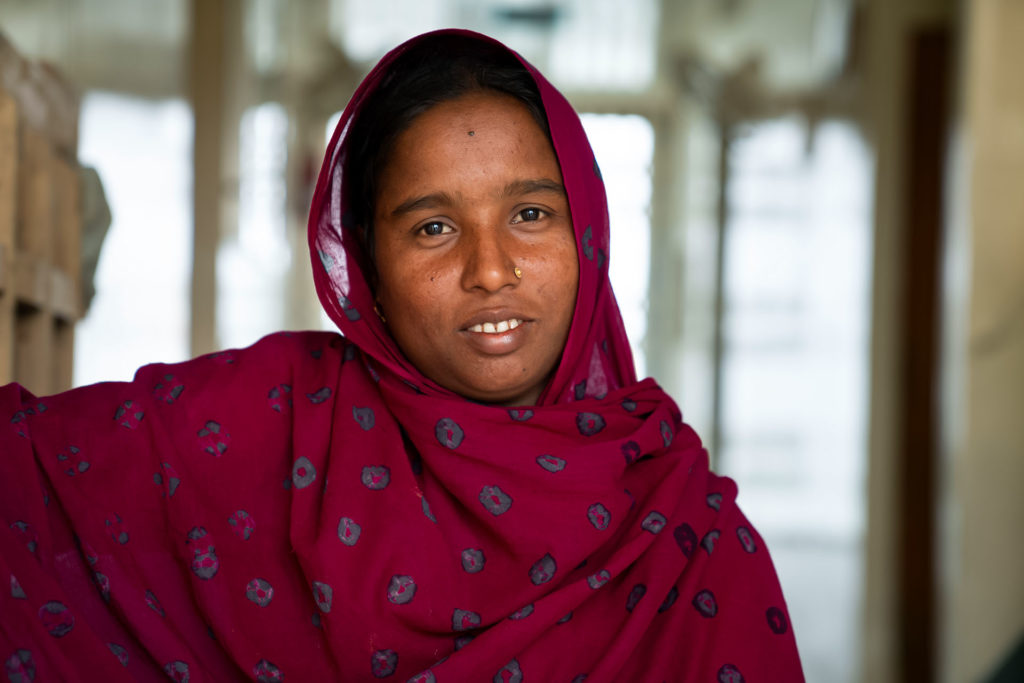 The crude incidence rate for cervical cancer is 10.2 per 100,000 in Bangladesh, according to the Global Cancer Observatory 2020 database, while the mortality rate stands at 6.1 per 100,000. Studies have shown that this form of cancer mostly results from the sexually-transmitted Human Papilloma Virus (HPV). The virus is prevalent in women living in remote locations, where men are typically engaged in migrant work for much of the year.
The first step is popularising screening and treatment in grassroots areas through health education and counselling. The second is mass screening through HPV self-testing kits, which allow women aged between 30 and 60 to test themselves at home, eliminating the cost and inconveniences of travelling to testing centres. These are particularly important in the inaccessible river islands that Friendship works in.
Friendship has been implementing a cervical cancer screening and treatment programme in two static clinics in Gaibandha and Kurigram districts, its floating hospital EFH, and at the Friendship Hospital Shyamnagar (FHS). Friendship uses the Visual Inspection with Acetic Acid (VIA) test to screen patients for HPV, and treats patients found positive with Cryotherapy or Thermal Ablation, depending on the individual patient's condition. Those confirmed to have cervical cancer are referred for advanced treatment.
Wider adoption of screening requires raising mass awareness about the health risks arising from cervical cancer and that it is preventable with timely treatment. Friendship relies on the trust of its communities—especially women—gained over 20 years of service. Friendship trains and grooms its paramedics to screen and treat patients for cervical cancer.
"We received training on screening patients through VIA testing and in providing cryotherapy and thermal ablation treatment to HPV affected patients," says Gulnahar Islam, a paramedic at EFH. "The screening and training program offers us scope to provide care to vulnerable women, empowering us as we contribute to humanity."
In 2021, 18,294 women were screened in five Friendship facilities. Of them, 171 test positive for VIA. 140 patients were treated with cryotherapy and thermal ablation, while 29 were referred for advanced treatment. Two of them were diagnosed of cervical cancer at an advanced stage, and unfortunately passed away.
The results from the uptake of mass cervical cancer screening will help understand if improved communication leads to higher attendance, or if convenient HPV testing at home leads to higher acceptance, or if AI based decision support system leads to better diagnosis. In conclusion, this research will be a major contribution to WHO's global strategy in eliminating cervical cancer.
"Cervical cancer is preventable if women are screened and treated for HPV before precancerous lesions grow and spread," says Dr. Kulsum. "Timely intervention may drastically eradicate the unnecessary loss of lives."