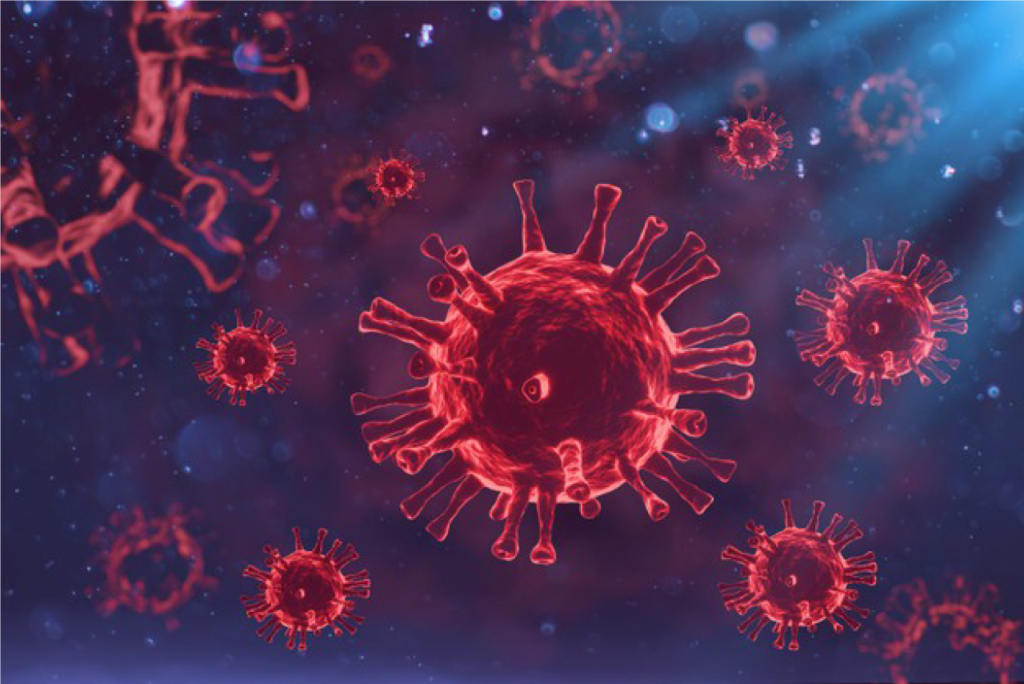 by NAUSHAD ALI HUSEIN
June 30, 2021
Updated: July 1, 2021
As Covid-19 infections and deaths reached new record levels in Bangladesh, the government has imposed a strict lockdown from July 1. Thousands of people rushed to leave the capital city of Dhaka as soon as the lockdown was announced, despite a ban on public transport vehicles.
On June 27, 119 people reportedly died of the infection. The previous highest number of deaths in a day was 112 on April 20, 2021. The number of new infections detected on June 30 was 8,822, surpassing the previous highest of 7,626 infections detected in a day on April 8. The positivity rate is currently at 25%.
Bangladesh shares 443 km of border with India, which has been debilitated by the Delta variant of the virus. The rogue variant has now been found in several districts in Bangladesh.
The border district of Kurigram, where Friendship health services have a concentrated presence, has been experiencing a particularly high infection rate. Some administrative units are already under complete lockdown.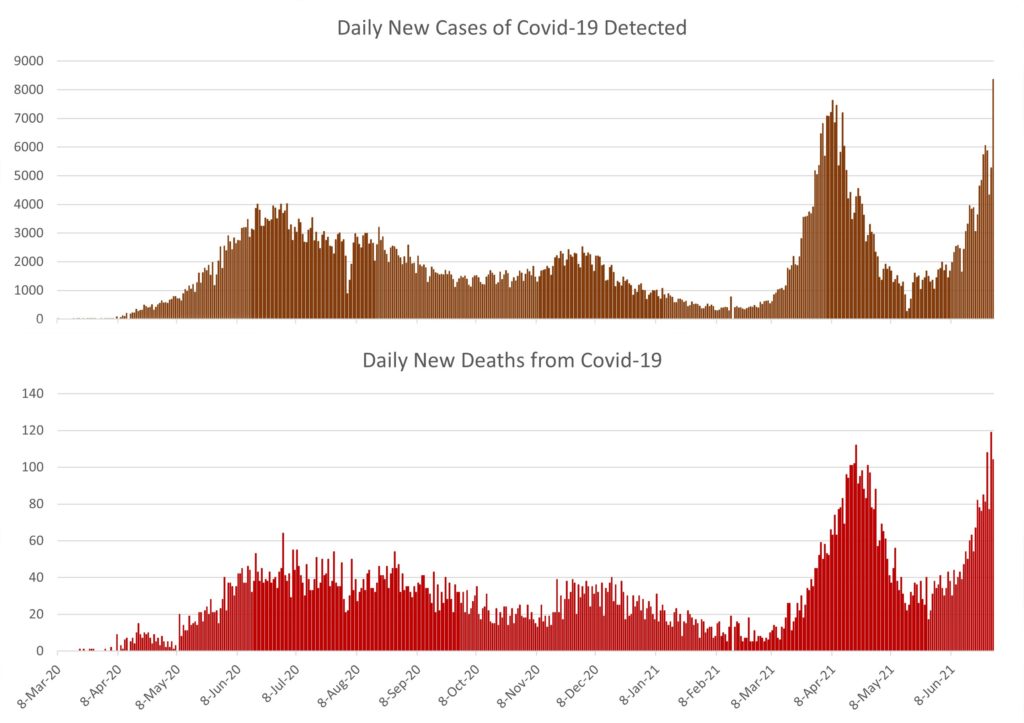 "Our satellite clinics and paramedics, working in 52 islands, are reporting to us an unusually high number of residents in every community showing Covid-19-like symptoms, including fever and cough," said Md. Ali Abdullah, senior project coordinator on Friendship's health team in Kurigram. "We have been referring people to testing facilities, but not everyone is able to go. Well over 30% of those who get tested are found to be infected. Some days the positivity rate is over 50%." Abdullah is also member of Kurigram district's Covid-19 response committee.
He added that the district hospital has seen a marked increase in the number of patients. Health officials are particularly worried in Kurigram because of a shortage of oxygen and a scarcity of testing facilities. The district's civil surgeon has asked Friendship to continue its operations with care. Travel to project areas in the remote sandbar islands (chars) is becoming increasingly challenging, he said.
Much of Kurigram is covered in rivers, particularly the massive Jamuna, one of the widest rivers in the world, and the Teesta, both of which flow in from India. The communities living on the char landscapes are especially isolated and vulnerable, with a high level of poverty.
"We are seeking funding to establish sample collection points for Covid-19 testing in our working areas," said Dr. Rafi A H Siddique, health team leader at Friendship. "Our teams in all of our working areas are working on creating awareness, and keeping our health services fully functional in to try and contain the crisis."
Health experts are concerned about a likely mass movement of people during the upcoming Eid celebration coming up in July. Eid is traditionally a time when people return to their village homes to be with their extended families.