Last minute capitulation on coal and fossil fuel; Leaders bypass loss and damage yet agaiN
by TAHMEED CHAUDHURY
November 22, 2021
The 26th Conference of the Parties, also known as COP26, has drawn to a conclusion. The two week-long summit, hosted by the UK and held in Glasgow, brought leaders from nearly 200 countries together to engage in climate negotiations. Talks were aimed at reducing emissions to achieve the target of restricting global warming to within 1.5°C from pre-industrial levels.
The high-level negotiations went into overtime, with an extra day required before leaders and politicians finalised agreements, leading to the formation of the Glasgow Climate Pact.
The deal was penned with the purpose of reducing the adverse impacts of human-induced climate change by cutting down on greenhouse gas emissions, transitioning to environment-friendly solutions and strengthening global cooperation. The pact also sees completion of the Paris Agreement Rulebook.
However, the outcomes are largely watered down, with last-minute changes in stance raising questions about whether global net zero and the 1.5°C target can be achieved with present pledges on emission reduction.
"One of the accomplishments of COP26 is that it brought hundreds of global leaders together to agree that climate change is now undeniable and undoubtable," said Dr. Atiq Rahman, Executive Director of the Bangladesh Centre for Advanced Studies who took lead role in drafting policies for Bangladesh's Nationally Determined Contributions (NDCs).
"Achieving the 1.5°C goal is not impossible but improbable. From now on, we have to think about changing ourselves. Individuals will have to consume energy more efficiently and cut down on wastage, countries will have to develop sustainably, keeping climate change in mind."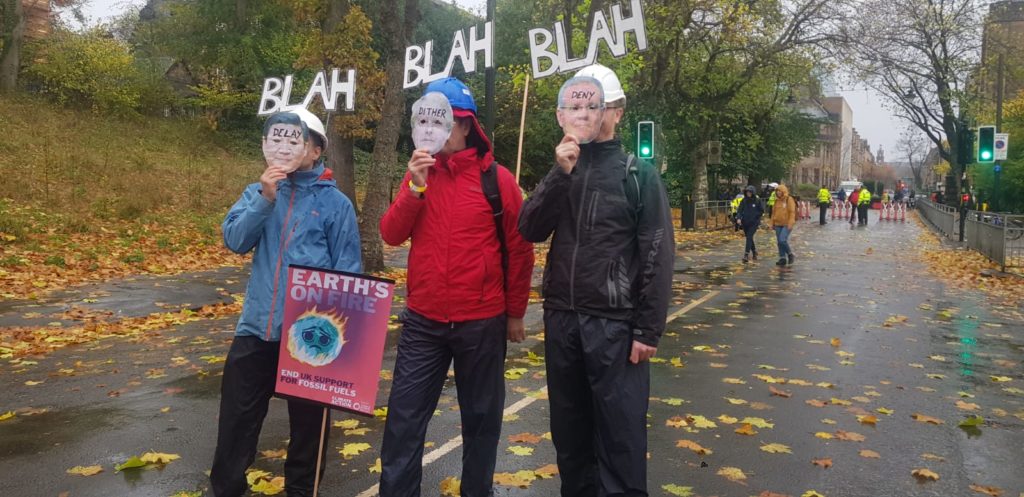 Key takeaways:
Leaders pledge to keep hopes of 1.5°C alive
The Glasgow Climate Pact saw leaders from 195 countries agree to ramp up ambitions to reduce emissions of greenhouse gases in order to keep average temperature change below 1.5°C.
Based on present commitments, the global temperature is set to rise up to 2.4°C by the end of the century—an outcome that would increase the frequency of adverse climate events such as tropical storms, floods and rise in sea levels.  
All parties agreed to revisit their existing emissions reduction plans by the end of 2022 to keep the planet on track for 1.5°C of warming.  
Coal and fossil fuels addressed for the first time, but the effectiveness remains unclear
Countries also agreed to accelerate efforts towards the "phasing down of unabated coal power and inefficient fossil fuel subsidies".
This was the first time a COP attempted to limit the use of coal and fossil fuels. However, the last minute addition of "unabated" and "inefficient" left the clause toothless.
While the initial ambitions were to phase out coal and fossil fuel subsidies, opposition from coal dependent India and China led to nations agreeing to a phase "down", disappointing leaders of small islands and countries impacted by climate change.
Coal and fossil fuel remain two of the major sources of greenhouse gas emissions that contribute to the global temperature increase.
Developed countries to speed up mobilisation of climate adaptation funds; Loss and damage cries remain unaddressed
Leaders of developed countries promised to speed up mobilisation of USD 100 billion for climate financing initiatives. This comes after the target of deploying the funds in 2020 was missed and the developed nations agreed to at least double their collective shares to their developing counterparts.
Nonetheless, developed countries continued to refuse responsibility for loss and damage incurred by developing nations at the forefront of the climate crisis. COP leaders promised to continue talks regarding the matter.
Developing nations bear the brunt of rising sea levels, floods, droughts and climate change-induced tropical storms, by-products of emissions from richer, more developed economies.
Completion of the Paris Agreement Rulebook
COP26 also saw completion of the Paris Agreement Rulebook, setting guidelines for each country to report their greenhouse gas emissions and track progress against their respective emission reduction targets.
The agreement further sets the ground to form international carbon markets to support global cooperation on emissions.
The International Climate Agreement, also known as the Paris Agreement, was finalised during COP21, a breakthrough summit held in Paris in 2015, where world leaders agreed to involve mitigation actions to control global warming as well as set up a climate fund to finance adaption initiatives.
US-China climate cooperation
A rather surprising turn of events saw the US and China agreeing to boost cooperation on climate change mitigation activities in a joint statement.
The two countries reiterated their firm commitments towards working together to achieve the 1.5°C target.
The US and China are the two largest emitters of carbon dioxide.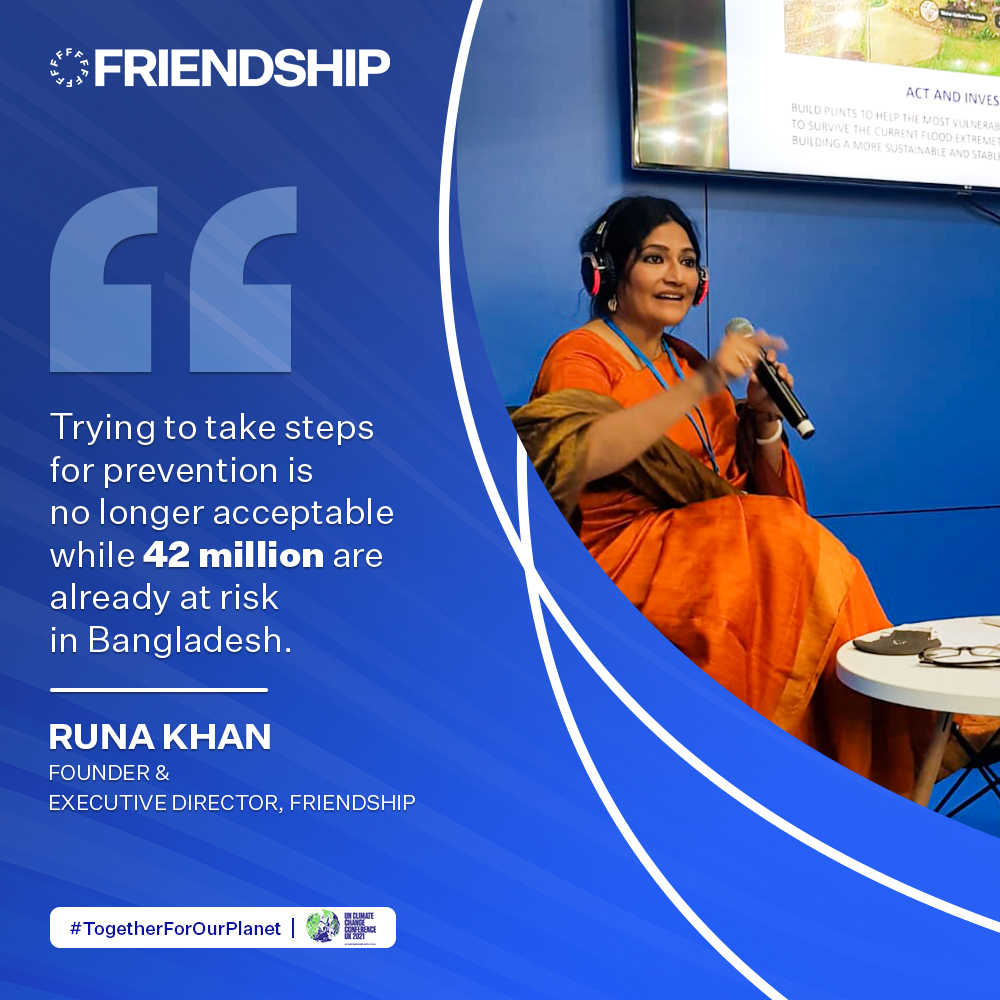 Runa Khan, founder and executive director of Friendship feels COP26 shows progress, but questions whether it is enough. "When you take an exam, you fail regardless of whether you score 5% or 49%."
Anything short of leaving a safe world to our children, is a failure, she said. "The climate can no longer go through prolonged decisions without actual result-based implementations."
Dr. Atiq Rahman feels NGOs in Bangladesh and other developing countries have a big role to play in getting voices of sufferings from these nations to the global stage.
"The southern countries need to come together and collectively raise their voices. NGOs have to take the lead and ensure people's voices are heard globally."