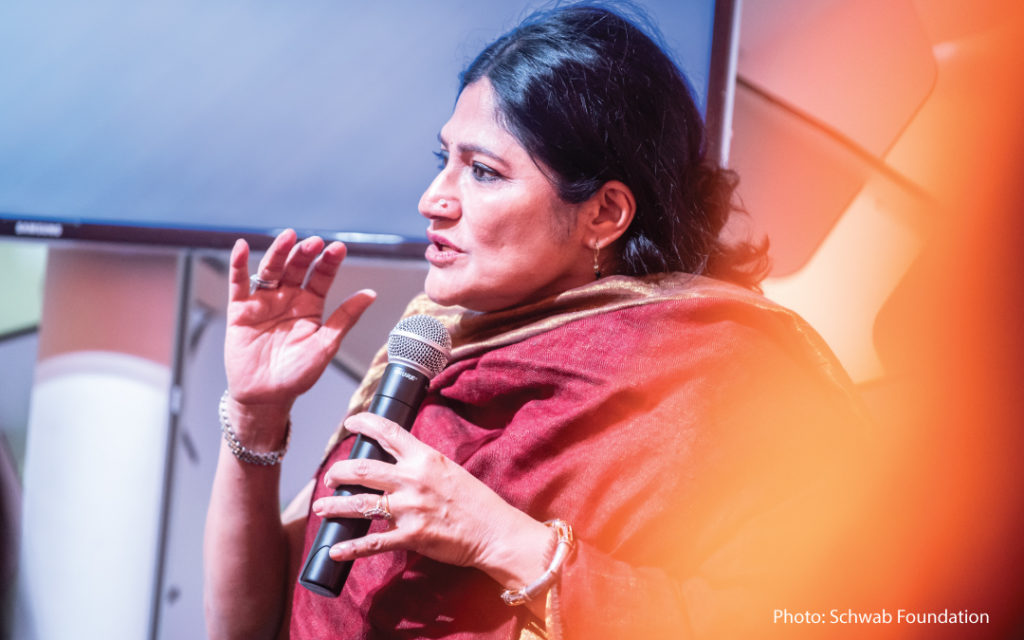 by RUNA KHAN, back from Davos
Davos, the annual meeting of the World Economic Forum, is a gathering of the cream of market leaders who are driving the change in our world today. Over 3,000 leaders in different fields and 53 heads of state, attended its 50th iteration at Davos, Switzerland this month. Attending my third Davos meeting and being accepted within this elite group for a few days, gave me a deep insight into the world of leaderships and corporations, and into tomorrow's technologies and innovations. Davos gave me a view of the future 'from the cockpit'!
What I saw was encouraging. The most urgent issue of today's world, the Climate Crisis, was addressed by every single state leader. (Except one and you can easily guess who that was!) Beautiful moving speeches were made, among others, by Simonetta Sommaruga, the President of Switzerland and of course Greta Thunberg. We all know and realise we must address the Climate Crises today, because tomorrow is too late.
Davos certainly brought to the fore that there is no longer any doubt that we are in times of unprecedented change, and that this change is going to become exponentially faster with time. When we think of quantum computing and artificial intelligence, we realize that we must prepare for a world where your doctor is a robot, and your illnesses can be cured before birth.
AI and automation will help us in combating the crises happening in every layer of our lives from climate change emergencies to technological and communication breakthroughs. But we have a responsibility to use technology in the right way, in service of mankind. It can happen positively, but only if we prepare, and ensure that technological advances become tools for the right kind of change.
The key to success has not changed since I started Friendship and we began working with climate-impacted communities in northern Bangladesh 18 years ago. We saw entire geographies that were utterly vulnerable to climatic and socio-economic distress. We realized that our solutions could not address any single part of that community in isolation, and that we needed to consider every stakeholder.
When we do programs seeking to empower women, we always include men and women together—acknowledging that no sustainable solution can be found unless all stakeholders interests are addressed. I remember when Friendship went to work giving with communities of fishermen who had been caught in a debt cycle for generations with the money lenders. Everyone thought we would have a program 'against' the middlemen. I spoke to the money-lenders, offering them a way of gaining profit by working together rather than sponging on the fishermen. Being 'against' any of the stakeholders can never result in a sustainable solution.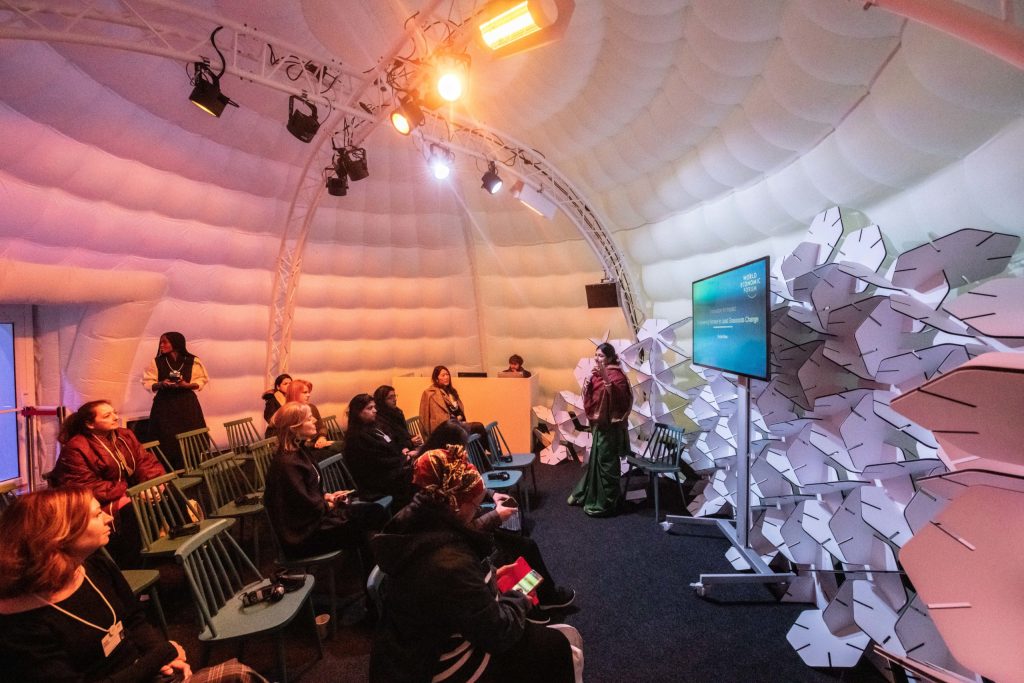 In this, we share in basic principles of stakeholder capitalism which has been one of the key ideas behind Davos. In fact, for profit-making organizations, this idea is even more vital. Rather than looking at the narrow interests of profit-maximization for shareholders, the World Economic Forum has been advocating for capitalism which looks out for employees, clients, society at large—all stakeholders. Now finally, in the face of the climate crisis, the idea is spreading even to profit-oriented businesses.
I have seen at Davos a surprising many of those who were assembled there acknowledge, albeit quietly that human values are an unbuyable and powerful tool, the most valuable tool for any business.
Today we are well into the Fourth Industrial Revolution, the idea which I witnessed being launched at Davos in 2016. These technologies could be our only hope in the struggle against impending climate catastrophe. However, during my time at Davos, I have become keenly aware that they have given birth to a greater need—indeed, an urgent need—to nurture human ethics, compassion and responsibility. We need to be prepared to ensure nothing takes away the one thing which unites us mankind as Humans – Humanity.
AI learns from human beings, and if the future is to be a better place, we must nurture human values so that people and machines of the future, understand the essence of life on this planet, solidarity, dignity, compassion, hope and love. For we will all face the fate of the planet together.