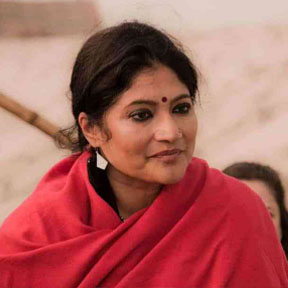 Runa Khan – Founder and Executive Director
Runa Khan, an Ashoka fellow and Schwab Foundation social entrepreneur, is the Founder and Executive Director of Friendship. Friendship was founded drawing upon Runa Khan's wide range of practical experiences of teaching, setting up small businesses, tourism, and communication among others. She is a published author with eight books, six on pedagogy and two on children's stories. She is the Board Member of Global Dignity and Country Chair of Global Dignity Bangladesh and the Founder of Friendship International that is working in four European countries, fundraising and building relationships for Friendship in Bangladesh.
Her work is based on simple logic, empathy, respect, deep sense of justice and innovation. She received several international awards and recognition, including Green Award by Positive Planet (2016), Schwab Foundation's Social Entrepreneur Award (2012), IDB Award for contribution toward Women in development (2008), Rolex Awards for Entrepreneurship (2006), and Ashoka Fellowship (1994).