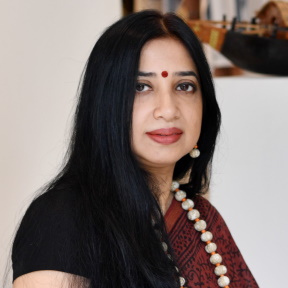 Nazra Mahjabeen Sabet
Director, Operations Nodi Limited
Nazra is leading the Social Enterprise of Friendship and has launched the retail brand – 'Friendship Colours of the chars' which has already garnered attraction of thousands both locally and internationally as a sustainable fashion and lifestyle brand.
Nazra is a social entrepreneur, business manager and MIS specialist with a proven track record of over 21 years in local conglomerate and international and local NGOs. She has extensive experience in strategic and business planning, entrepreneurship development, implementing ICT in business process development in the organizations she worked for. In her career she has created jobs and entrepreneurship opportunities for 1000+ men & 200+ women artificial insemination workers, 500+ char women weavers and tailors, 100+ poultry farmers and more.
Nazra is best known for the launching of FMCG and retail brands. Including BRAC's Frozen Foods, Fast Food Restaurant, Silk, Nursery, Solar based home & commercial systems and the first green retail outlet in Bangladesh powered by Solar. As well as two retail shops for 'Friendship Colours of the Chars' in key areas in the city.
She is a Civil Engineering graduate from BUET, as well as an MBA in Strategic & HR management from the University of Dhaka. She is presently doing her Doctor of Business Administration (DBA) with a dissertation on 'Learning Experiences and Social Capital in Social Entrepreneurship Development in Bangladesh' in the University of Dhaka.