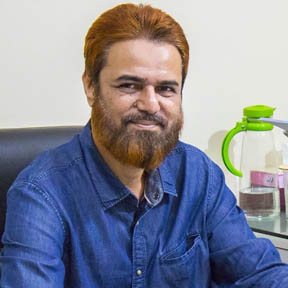 MD.NURULLAH MAMUN CHOWDHURY
Senior Director and Head of HR & OD
Md. Nurullah Mamun Chowdhury is a human resources practitioner for more than 28 years, including 15 years at Senior Management Level. He has got a successful career as Executive Director-HR at bti, Director-HR at Heidelberg Cement, General Manager-HR at Apollo Hospital and Robi. He also worked for Glaxosmithkline, GrameenPhone and CARE International.
Mamun Chowdhury completed his post-graduation in management and attended many professional development programs in Singapore, Thailand, Vietnam, Malaysia, Nepal and India throughout his career. Besides the human resources management activities, he is specialized in instructional designing and conducted a large number of people skills development programs for different national and multinational companies. He is the recipient of an "International Award" by the University of Illinois, USA for his exemplary presentation.