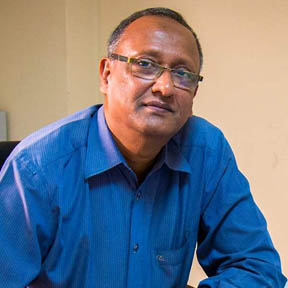 Dr. Kazi Golam Rasul
Director and Head of Health
Dr. Kazi Golam Rasul is a Medical Graduate (MBBS) with Master's in Public Health along with a Diploma in Health Systems Management. Having more than 26 years of professional experience, including 16 years at Senior Management Level, he has been consistently contributing to the organizational growth through successful management of health related projects and Programs. He has a proven track record in designing, developing, implementing and achieving desired results from time bound, innovative and challenging projects including resource mobilization.
He worked consistently on Diversified Service Delivery Approaches to increase access to the poor, vulnerable and the marginalized with a focus in ensuring good balance of sustainability of health programs and ensuring safety-net. He has successful history in developing and implementing several innovative outreach based programs in hard to reach remote areas. He also has experience in Social Franchising Model, Social Marketing and Demand Side Financing model in this sector.